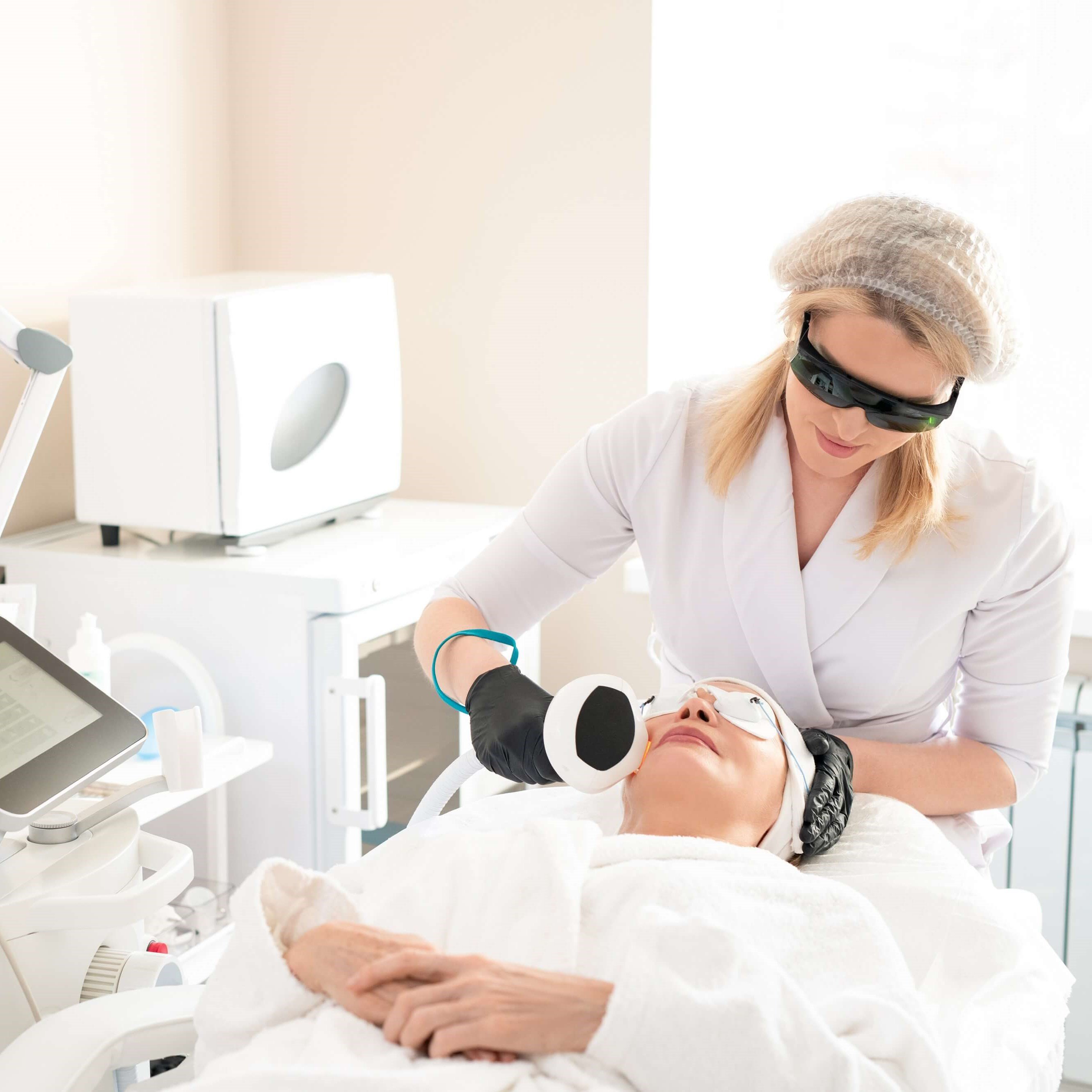 You've heard of a facial but have you heard of an IPL facial? A photo facial that will completely change your skin for the better! IPL stands for Intense Pulsed Light Therapy. This facial is a game-changer in the way of erasing damage done to the skin from years of the sun and signs of aging. Offered at Level Up Med Spa in Andover, now you can reverse years of damage from your skin right here in Merrimack Valley!
If you are looking to even your skin tone, minimizing the appearance of brown /sun spots, and improve the overall texture of your skin, then an IPL Photofacial is right for you! An IPL Photofacial at Level Up Med Spa can:
Reduce hyperpigmentation
Tighten your pores
Reduce skin redness
Tighten the skin
Lessen skin redness
Improve skin texture
Reverse damage from the sun
Reduces sun spots, brown and red spots
Treats rosacea, and broken blood vessels
What to Expect During An IP Facial Treatment?
The IPL facial treatment is performed by a highly trained esthetician or licensed physician. The treatment is conducted as you lie in a relaxed position while wearing protective glasses provided to keep your eyes safe from the intense light pulses. The treatment consists of an intense pulse light tool being applied over the face or targeted skin area after a cool gel is applied first. As the light therapy is applied you will not feel great pain, many clients report the feeling of slight zing or zap-like feelings during the treatment. To ensure your skin is not hyper sensitive prior to your IPL treatment, it is recommend to discontinue any retinol or Retin-A products a week prior to your treatment, ensuring your skin will not be too sensitive for the IPL treatment.
One of the great benefits to an IPL facial beyond the incredible results is the little to no downtime after treatment. Following treatment you will experience some redness after, however this redness or swelling will subside soon after, typically reducing within a day for most patients.
After your treatment it is recommend to go makeup free for a day or so to let your skin breathe after your facial. Also be sure to wear a high-Level SPF and wear a hat if venturing out into the sun. It's important to protect your skin following treatment to allow your skin time to recover properly.
Patients typically see the beneficial results of IPL even after just one treatment! For glowing, even toned skin consider Level Up Med Spa's recommended package of three IPL treatments, to truly transform your skin! To experience the long list of benefits of the IPL photofacial, call Level Up Med Spa to schedule your consultation. Call (978) 409-0126. A video consultation or in-person consult will be arranged to better understand your skin, goals and recommend a treatment plan to help you achieve the glowing skin you deserve!