What are Injectable Lip Fillers?
If you have always had thin lips or you have noticed less fullness in your lips as you get older, injectable lip fillers may help create a fuller, more shapely pout. Lip fillers can provide natural-looking results that last for weeks or months. At Level Up Med Spa, our certified nurse injector, Stella, offers several injectable dermal fillers that can temporarily volumize the mouth for a fuller look. If you're interested in nonsurgical lip fillers, contact Level Up Med Spa in Andover, MA to schedule a consultation. During your initial consultation, we will discuss all your choices and create your unique treatment plan for lip fillers or other dermal filler options.
At Level Up Med Spa, we offer numerous dermal fillers to fit your unique needs and aesthetic goals, including:
JUVÉDERM®: There are various types of JUVÉDERM fillers, all effective in enhancing and restoring volume to the lips and areas of the face.
Restylane® (L, Lyft, Silk, Refyne, Defyne, Kysse): Each form of Restylane injection adheres to a specific goal and can be used on the lips, hands, and face to provide plumpness and reduce signs of aging.
BELOTERO BALANCE®: A hyaluronic acid filler, BELOTERO BALANCE is often used to treat mild to moderate lines and wrinkles.
RADIESSE®: Effective in boosting collagen production, RADIESSE can reduce the appearance of wrinkles on both the face and hands.
Revanesse® Versa™: With a unique formula, Versa is ideal for treating smile lines and wrinkles, as well as enhancing the lips.
Sculptra®: Though it is most commonly used to fill in fine lines and facial wrinkles, Sculptra is also a popular option for providing a nonsurgical butt lift.
When you come in for a consultation at our facility, Dr. Millar and our skilled aesthetic team will talk with you about your dermal filler options, as well as determine which one is ideal specifically for you.
Injectable Lip Fillers Reviews
"I had Stella do my lip fillers here and she is amazing! If you go there for fillers or anything like that, definitely try to make sure your appointment is with her. Not only is she amazing at her job and super knowledgeable, but she was really kind and considerate about what I needed and wanted. She answered all my questions and fully informed me on all my options. I literally refuse to go to anyone else from this point forward. It was my first time getting them and I was really nervous and she gave me a tool to hold on to to calm me down and distract me, like just all around super accommodating to me and my needs. And she is so friendly to the point that I had to come on here and leave a review which I rarely do unless it's like a really bad experience. So basically if you go to this place definitely request her!! She does a great job. Oh and I'm so pleased with how they look, exactly what I wanted them to look like which I was really nervous for the outcome."
- J.D. /
Google /
Jul 24, 2020
"I got my lip fillers done for the first time ever, and I went to Stella. She was super sweet and made me feel at ease. I am super excited about my results! Will be going back!"
- G.L. /
Google /
Aug 18, 2020
"Stella is amazing and professional! I wouldn't trust anyone else with my injectables!"
- O.S. /
Google /
Feb 08, 2021
"Stella is the most wonderful, respectful, amazing person EVER! She's the queen of lip fillers! Need a lip flip cause you're showing too much gummy? Go to her! Need Botox? Stella is the one to book it with. Don't sleep on her cause she's giving confidence back one needle at a time."
- D.C. /
Google /
Mar 02, 2021
Previous
Next
Ideal Candidates For Lip Fillers
Nonsurgical lip enhancement can give you fuller lips and a shapelier mouth. With no necessary recovery period, lip fillers can offer you your desired results without the need for a surgical procedure. Ideal candidates for lower and/or upper lip fillers at Level Up Med Spa:
Have always had thin lips or have age-related volume loss in the lips
Have uneven or asymmetrical lips
Want to balance the whole face
Are in good health
Before your injection procedure, Dr. Millar will meet with you to gain insight into your aesthetic goals and determine which product will best deliver them. To begin the actual procedure, Dr. Millar will administer topical numbing cream as a local anesthetic to ease the discomfort of the injection. Dr. Millar will decide on the amount of filler that is necessary and will slowly and gradually inject it via a very fine needle. Depending on the desired outcome, either half or an entire syringe could be used.
What to Expect After Fillers
Injectable fillers are done as an in-office procedure in a very short amount of time. Because of the anesthetic, the process is usually very tolerable pain wise and requires little to no downtime afterward. There may be some swelling and bruising immediately after, but these symptoms will fade away within a couple of days. Typical results can last from three months to a full year based on the type of filler used and the area of injection. Touch-ups may be needed periodically to optimize results.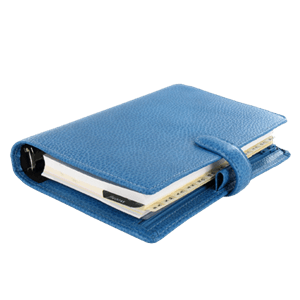 Achieve Your Desired Look
If you are feeling insecure about your thin lips, but you are not interested in the concept of major surgery, then dermal fillers may be the perfect solution for you. There are many different products available today that can help achieve the look you desire. For more information about fillers or to book a consultation, call Level Up Med Spa at your earliest convenience to step toward a more youthful look.
Related Posts