Why Get Injectable Lip Fillers?
Get fuller, plumper lips with Level Up Med Spa's injectable lip fillers in Andover, MA. We use premium dermal fillers to ensure safe, fast, and natural-looking results.
Achieve your aesthetic goals with Level Up Med Spa
Trained Experts
Our trained aesthetic team is led by Dr. MaryAnn Millar M.D. who has vast experience in performing laser treatments and injectable lip fillers in Andover, MA.
State-of-the-art Facilities
We offer private treatment rooms soon filled with the latest products and equipment needed to perform treatments safely and effectively.
Safe and Comfortable Environment
We understand that cosmetic procedures can be nerve-wracking especially if it's your first time. Our soothing reception area and knowledgeable staff help each patient feel welcomed and relaxed upon arrival.
Premier Technology
At Level Up Med Spa, we only use the most effective technology and products in the market, including Cutera truSculpt iD, Cutera Secret RF microneedling, BTL EMSCULPT body contouring, and more.
Diverse Capabilities
Whether you're seeking to remove smile lines or achieve fuller lips, we can help. We offer a diverse treatment options that can be tailored according to your unique skincare and body contouring needs.

What are Injectable Lip Fillers?
Lip augmentation is a cosmetic procedure that helps enhance lip structure and redefine mouth contours. At present, injectable dermal fillers are some of the most popular methods of lip augmentation. Fillers are safe, long-lasting, and have little to no side effects.

Injectable lip fillers feature various substances such as fat, implants, and hyaluronic acid. They can be injected into multiple points in your upper and lower lip to create a shapelier pout, treat signs of aging, and improve appearance.

One of the biggest advantages of our lip fillers in Andover, MA is that you get instant results with minimal recovery time.
Injections are also highly customizable, meaning you can choose to treat just one or both lips, create volume over time, or reverse unevenness by adding filler into specific points only.
At Level Up Med Spa, we offer a range of FDA-approved dermal fillers to suit your unique skincare needs, including:
Sculptra®: A highly effective way to rebuild lost collagen, treat smile lines, and immediately fill in fine lines, folds, and wrinkles. Sculptra® can even provide a non-surgical butt lift.
Revanesse® Versa™: Featuring a unique formula, this HA dermal filler is developed to treat smile lines and boost lip volume.
Restylane® (L, Silk, Lyft, Kysse, Defyne, Refyne): The Restylane® line of hyaluronic acid fillers provides subtle lip enhancement and natural-looking results.
RADIESSE®: Widely used to increase collagen production, RADIESSE® is also a great option for smoothing lines and wrinkles on the face and hands.
JUVÉDERM®: Made with a base of hyaluronic acid, JUVÉDERM® is an effective solution to adding volume to the lips and areas of the face.
BELOTERO BALANCE®: Another hyaluronic acid filler, BELOTERO BALANCE is ideal for adding plumpness to the lips and smoothing out mild to moderate facial wrinkles.
Injectable Lip Fillers Reviews
"I had Stella do my lip fillers here and she is amazing! If you go there for fillers or anything like that, definitely try to make sure your appointment is with her. Not only is she amazing at her job and super knowledgeable, but she was really kind and considerate about what I needed and wanted. She answered all my questions and fully informed me on all my options. I literally refuse to go to anyone else from this point forward. It was my first time getting them and I was really nervous and she gave me a tool to hold on to to calm me down and distract me, like just all around super accommodating to me and my needs. And she is so friendly to the point that I had to come on here and leave a review which I rarely do unless it's like a really bad experience. So basically if you go to this place definitely request her!! She does a great job. Oh and I'm so pleased with how they look, exactly what I wanted them to look like which I was really nervous for the outcome."
- J.D. /
Google /
Jul 24, 2020
"I got my lip fillers done for the first time ever, and I went to Stella. She was super sweet and made me feel at ease. I am super excited about my results! Will be going back!"
- G.L. /
Google /
Aug 18, 2020
"Stella is amazing and professional! I wouldn't trust anyone else with my injectables!"
- O.S. /
Google /
Feb 08, 2021
"Stella is the most wonderful, respectful, amazing person EVER! She's the queen of lip fillers! Need a lip flip cause you're showing too much gummy? Go to her! Need Botox? Stella is the one to book it with. Don't sleep on her cause she's giving confidence back one needle at a time."
- D.C. /
Google /
Mar 02, 2021
Previous
Next
Who Can Benefit From Injectable Lip Fillers?
Injectable fillers can provide ideal results without the need for complicated surgical procedures. It's a recommended treatment for patients who:
Have uneven or asymmetrical lips
Have thin lips or struggle with age-related volume loss in the lips
Want to achieve facial symmetry
Are in good health
During your initial consultation, our head physician, Dr. Millar M.D., and our trained aesthetic team will help you choose the best dermal filler to suit your needs.

We will take into account what you want to achieve in terms of size, volume, shape, and subtlety. From there, we will examine your facial anatomy and advise you on how full or plump we can go while still maintaining your natural look.
DURING THE PROCEDURE
Dr. Millar will apply topical numbing cream to the areas where filler will be administered. This will serve as a local anesthetic and help reduce discomfort throughout the treatment.
The filler will be slowly and gradually injected via a very fine needle. Either half or an entire syringe could be used depending on your desired results.
Thanks to the anesthetic, there is reduced downtime afterward. Many of our patients experience minimal pain during and after the procedure.
You may experience minor swelling and bruising right after the treatment, but rest assured that these symptoms will fade away within a few days.
Unlike surgical cosmetic procedures, injectable fillers require little to no recovery period. Many of our patients are able to resume their normal routine just a day or two after the treatment.
Full results can last between three months to an entire year depending on the type of filler used and the area of injection. We may also recommend periodic touch-ups for consistent results.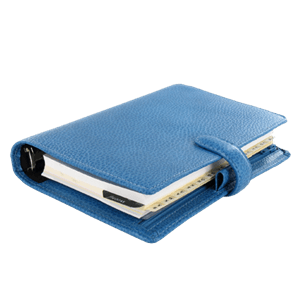 At Level Up Med Spa, we aim to provide secure and innovative solutions to all your lip concerns. Schedule an appointment now and achieve a more defined and rejuvenated smile.
Related Posts