Reduce wrinkles and regain confidence with safe and non-surgical BOTOX injections in Andover, MA. From fine lines to crow's feet, our revolutionary BOTOX injections can ease various skin concerns, helping you achieve the look you've always wanted.
Why trust Level Up Med Spa with your skincare goals?
Industry-leading specialist Dr. MaryAnn Millar M.D. is an experienced injector who specializes in BOTOX and Juvéderm treatments in Andover, Massachusetts. She is also skilled in various laser treatments for acne, sun-damaged skin, spider veins, and red and brown pigmentation.

State-of-the-art facilities: Our aesthetic center in Andover, MA features private treatment rooms with top-notch skincare products and equipment. Each room features calming designs to provide patients with a relaxing and positive experience.

Safe and soothing environment: We strive to make your experience at Level Up Med Spa as simple and stress-free as possible. Our soothing facilities and dedicated staff are here to help you relax and feel comfortable at every stage of your treatment.

Cutting-edge technology: To ensure optimal results, we only use the finest products and equipment including Cutera truSculpt iD, Cutera Secret RF microneedling, BTL EMSCULPT body contouring, and more.
BOTOX is an injectable drug made from botulinum toxin (type A). It is used to smoothen facial wrinkles and reduce the signs of aging on the skin.

BOTOX injections block certain nerves that cause muscles to contract repeatedly and etch lines in the skin. Injected muscles can no longer contract, causing wrinkles to relax and soften.

BOTOX is often used to even out the symmetry of the jaw, neck, and lower face. It can diminish frown lines, forehead lines, and crow's feet (lines around the eye).
BOTOX can also smoothen dimpled skin on the chin, reduce sagging of the lower part of the face, and soften smoker's lines around the mouth.

Additionally, doctors have been using BOTOX to treat other medical conditions such as:
Blepharospasm - uncontrollable blinking
Cervical dystonia - a neurological disorder that triggers severe shoulder and neck muscle contractions
Chronic migraine
Hyperhidrosis – excessive sweating
Overactive bladder
Severe underarm sweating
Strabismus - misaligned eyes

BOTOX injections usually start taking effect five to seven days after treatment. Results may last three months or longer depending on the issue you are treating.

Factors that could affect the efficacy of the injection and how long the results may last include:
Age
Elasticity of the skin
Wrinkle depth
The location of the injection
The amount of BOTOX that is injected
To maintain consistent results, patients may be advised to take regular follow-up injections.
BOTOX® Reviews
"I recently did a package of the Secret RF treatment at Level Up Med Spa. Chelsea was the aesthetician and was awesome!! She's super knowledgeable and made me feel comfortable throughout the procedure. It's a gorgeous brand new building and has easy street parking too! I highly suggest visiting Chelsea and Level Up Med Spa! Can't wait to try Botox at Level Up next!!"
- J.M. /
Google /
Nov 23, 2019
"First time getting Botox at Level Med Spa and I absolutely LOVE my results. Stella did such a great job knowing exactly what I needed. I was so self conscious before and she was able to get rid of my forehead wrinkles and crows feet for a very subtle result. Would highly recommend her and I'll definitely be back again."
- A.N. /
Google /
Jul 03, 2020
"Went to see Stella for my filler and Botox . She is super professional. She listens and gives you her honest opinion ! The spa is very clean and modern . Plenty of parking nearby also . Love Stella and trust her completely . Highly recommend her ."
- B.D. /
Google /
Jul 08, 2020
"Went to Stella for Botox and she was amazing! She answered all my questions, and made me feel right at home. The process was easy and I had barely any pain. I highly recommend level up!"
- K.D. /
Google /
Jul 24, 2020
"I had emsculpting and Botox done and I could not be more happy with my experience can't wait for the next treatment!"
- D.G. /
Google /
Aug 11, 2020
Previous
Next
Who are Ideal BOTOX Candidates?
BOTOX is a non-surgical option for individuals who are looking to reduce the appearance of facial wrinkles, lines, and moderate folds. Doctors also recommend it as a preventive treatment for wrinkles that have not yet developed.

BOTOX is only FDA-approved for patients who are 18 years and older. Patients in their mid to late 20s and early 30s are ideal candidates for preventative Botox treatment.
BOTOX injectable treatments are done as an outpatient procedure right at Level Up Med Spa. If it is your first time to visit us in Andover, MA for BOTOX, you may be surprised to learn we commonly perform the injection within the same appointment as your consultation with Dr. Millar M.D.. You will be asked to make a few facial expressions using the upper face, such as squinting and frowning, which will allow us to determine where the injections are best placed. The skin will be cleansed and BOTOX will be injected under the skin using a fine needle, followed by a cold compress to help reduce bruising, swelling, and discomfort. You can request a numbing cream to make the procedure more comfortable, but it generally is not needed. BOTOX injections typically take about 10 – 15 minutes, after which you can get back to your normal day with no required recovery period.
What to Expect During the Procedure
At Level Up Med Spa, BOTOX injectable treatments are performed as an outpatient procedure. In many cases, we perform the injection within the same appointment as your first consultation with Dr. Millar M.D.
To identify the areas where injections should be administered, you will be asked to make various facial expressions such as frowning and squinting prior to the treatment.
The skin will be cleansed thoroughly to ensure that it is free from dirt, makeup, and moisturizers.
A fine needle will be used to inject the BOTOX. Our doctors will apply cold compress to help reduce pain, bruising, and swelling.
You can request a numbing cream to reduce discomfort, but in most cases, it is not needed.
Our BOTOX injections usually take as little as 10 – 15 minutes. There is minimal recovery required and most of our patients are able to resume their normal activities right away.
Recovery and aftercare
After the procedure, it's best to avoid strenuous activities and exercise for at least a day.
On the first night following the treatment, you will be advised to sleep with your head propped up.
Avoid touching your face to prevent accidental spreading of the BOTOX to other areas.
While injected areas may experience bruising or swelling for a few days, there will be no serious or long-lasting side effects.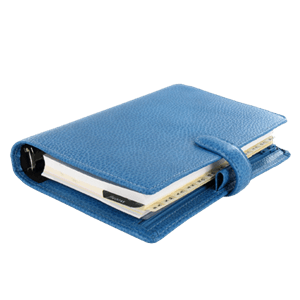 Plan Your Procedure
Average Cost

$250

-

$2,000

Recovery Time

3 – 5 days

How Long It Takes

30 minutes – 1 hour

Follow Up Time

6 – 8 weeks

Procedure Recovery Location

Outpatient
Contact Us
BOTOX injections can be dangerous if it's administered incorrectly. Schedule a consultation with our aesthetic team to guarantee secure and lasting BOTOX treatments.
Related Procedures
Related Posts