Level Up Your Body Fat Reduction Treatment Experience at Level Up Med Spa
Welcome to Level Up Med Spa, Andover, MA's premier destination for cutting-edge body fat reduction and contouring procedures. Our unique, multi-technology approach includes the synergistic use of Emsculpt Neo and TruSculpt iD, ensuring that we can target and reduce stubborn fat no matter where it lurks. With our focus on delivering great results without downtime or pain, Level Up Med Spa stands out as the go-to place for your body sculpting needs.
Our Specialized Approach to Fat Reduction
At Level Up Med Spa, we understand that every body is different and requires a customized plan to achieve the desired results. That's why we offer a blend of the industry's leading technologies:
Emsculpt Neo: Muscle Building and Fat Reduction Combined
Emsculpt Neo is a revolutionary body contouring technology that simultaneously delivers heat through Radiofrequency (RF) and High-Intensity Focused Electromagnetic (HIFEM) energies. This dual therapy not only eliminates fat but also builds muscle, providing a two-pronged approach to body sculpting. It's particularly effective for creating definition and enhancing muscle tone, along with reducing fat.
TruSculpt iD: Personalized Fat Targeting
TruSculpt iD takes fat reduction to the next level with a personalized, hands-free solution that adapts to your body. Using monopolar RF technology, TruSculpt iD selectively targets fat cells, heating them until they are eliminated by the body, making it an exceptional choice for areas that require precise contouring.
Why Choose Level Up Med Spa?
Our tailored combination therapies mean that stubborn fat doesn't stand a chance, regardless of its location on your body. Here's what makes our med spa the best choice for your fat reduction journey:
Expertise in Body Contouring
Our team of trained professionals specializes in non-invasive aesthetic treatments. We're passionate about the art of body sculpting and continuously update our skills to offer the best services possible. Our dual trained clinicians are very knowledgeable in healthcare and weight and exercise management.
Customized Treatment Plans
Understanding that your goals are unique, we design personalized treatment plans. We combine Emsculpt Neo and TruSculpt iD to ensure that all types of fat, whether it's visceral or subcutaneous, can be effectively treated.
No Pain, All Gain
We prioritize your comfort and convenience. Our treatments require no anesthesia, incisions, or needles, and you won't have to worry about taking time off for recovery.
State-of-the-Art Facility
Our spa is equipped with the latest and most advanced technology. We provide a clean, comfortable, and private environment where you can relax while we sculpt your ideal body.
A Commitment to Outstanding Results
Our success is measured by your satisfaction. We are dedicated to providing exceptional results that are noticeable and lasting.
Reviews
"Awesome place! Friendly staff. Professional. Up front about potential risks. Up front about the great results. Highly pleased with my results. Will be going back"
- B.B. /
Facebook /
Aug 12, 2019
"Great experience at Level Up Med Spa! I came in for a consultation and Mike was so helpful and knowledgeable. The spa was spotless. I'm looking forward to my treatments!"
- S.F. /
Google /
Jul 29, 2020
"True professionals with amazing skill with the most updated treatments highly recommend"
- Anonymous /
Facebook /
May 03, 2021
"Dr. Millar saved my life twenty years ago when on my first visit to her she insisted I get a mammogram. Not in the upcoming future but immediately. Upon the results I was sent for a sonogram and then a biopsy. In less than 6 weeks I had had a radical mastectomy and she would be doing a total hysterectomy due to having estrogen positive breast cancer after a six week recovery from the breast surgery. For the last twenty some years she has always been up front and honest with me good, bad. I have such respect for her and her professional and always very caring medical performance, which includes emotional health as well as physical. "
- M.M. /
Healthgrades /
Apr 28, 2021
"The staff is extremely knowledgeable. They work with you to reach your optimum goals. They have the most innovative treatments available. I had a great experience and highly recommend booking a consultation."
- A.D. /
Google /
Apr 08, 2021
Previous
Next
Your Experience at Level Up Med Spa
When you choose Level Up Med Spa for your body contouring needs, you're not just another client; you're part of our community. From the initial consultation to post-treatment care, we guide you through each step with the utmost attention and support.
Initial Consultation
Your journey begins with a comprehensive assessment where we discuss your aesthetic goals, evaluate your areas of concern, and create a tailored plan that combines Emsculpt Neo and TruSculpt iD.
The Treatment
During your sessions, you can expect a comfortable experience as we target fat and enhance muscle with our advanced body contouring technologies. Our treatments are typically quick, allowing you to return to your daily activities immediately afterward.
Follow-Up Care
We believe in long-term relationships and will provide guidance on maintaining and enhancing your results, including nutrition advice, exercise tips, and follow-up sessions if necessary.
Ready to Level Up Your Body?
Bid farewell to stubborn fat and embrace a toned, sculpted body with Level Up Med Spa. Contact us today to schedule your personalized consultation and take the first step towards the body you've always wanted.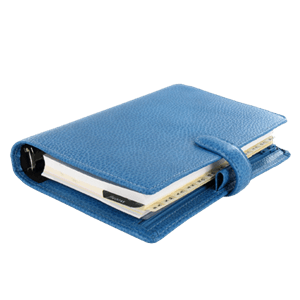 Related Procedures