To provide the best results from chemical peel aesthetic treatments, Level Up Med Spa offers you multiple options. Your professional facial treatment with chemical solutions (such as glycolic, salicylic, lactic, and trichloroacetic acids) will give you healthier, more radiant skin. At our Andover, MA office, Dr. MaryAnn Millar M.D. offers chemical peel treatments that help to minimize skin flaws, including wrinkles, scars, fine lines, uneven patches, hyperpigmentation issues, and more. Chemical peels dissolve dead or damaged skin cells with a special solution on your skin, which causes the visible layer to peel off. As your skin heals and begins to rejuvenate and repair itself, you should notice a clearer, smoother complexion. A chemical peel treatment is a noninvasive option to make your skin bright and may be used for the face, neck, and décollatage.
Variations of Chemical Peels
At our office in Andover, MA, we provide chemical peels at several levels (light, medium, and deep) to fit our patients' skin care needs and goals.
Light peels: You can have a light chemical peel on your lunch break and get back to your day. This strength of peel will remove the top layer of skin (the epidermis), giving your complexion a brighter appearance and softer texture. We typically suggest that you get a light treatment around once a month for the best glowing results.
Medium-depth peels: This strength of chemical peel penetrates deeper into your skin, and you'll usually prefer to do this level of facial rejuvenation treatment over a long weekend. You may also prefer to prepare yourself for more discomfort during and around an hour after the chemical peel. Medium-depth peels are best for patients who have significant damage to their skin, such as deeper wrinkles and darker pigmentation issues.
Deep peels: The most advanced of the three types of chemical peels is the deep peel treatment, and it will require the most recovery time. This is an aggressive cosmetic treatment that could leave your face itchy, swollen, and peeling for several weeks. Patients who receive a deep peel may have dark age spots, sun-damaged skin, significant acne scars, or deep-seated scars. As this strength of peel is typically uncomfortable for most patients, we will provide you with mild anesthesia prior to your procedure.
Reviews
"Awesome place! Friendly staff. Professional. Up front about potential risks. Up front about the great results. Highly pleased with my results. Will be going back"
- B.B. /
Facebook /
Aug 12, 2019
"Great experience at Level Up Med Spa! I came in for a consultation and Mike was so helpful and knowledgeable. The spa was spotless. I'm looking forward to my treatments!"
- S.F. /
Google /
Jul 29, 2020
"True professionals with amazing skill with the most updated treatments highly recommend"
- Anonymous /
Facebook /
May 03, 2021
"Dr. Millar saved my life twenty years ago when on my first visit to her she insisted I get a mammogram. Not in the upcoming future but immediately. Upon the results I was sent for a sonogram and then a biopsy. In less than 6 weeks I had had a radical mastectomy and she would be doing a total hysterectomy due to having estrogen positive breast cancer after a six week recovery from the breast surgery. For the last twenty some years she has always been up front and honest with me good, bad. I have such respect for her and her professional and always very caring medical performance, which includes emotional health as well as physical. "
- M.M. /
Healthgrades /
Apr 28, 2021
"The staff is extremely knowledgeable. They work with you to reach your optimum goals. They have the most innovative treatments available. I had a great experience and highly recommend booking a consultation."
- A.D. /
Google /
Apr 08, 2021
Previous
Next
Receiving the suggestions from an aesthetic professional is the first step in the journey to healthier skin. A team member at Level Up Med Spa can assess your skin in a consultation in our Andover, MA office before choosing a chemical peel treatment for ideal results. Chemical peel candidates of both genders typically have noticeable problems in their skin, like scars, flaky skin, hyperpigmentation, wrinkles, fine lines, sun spots, and much more. We will suggest multiple types of chemical peels to fit your needs and goals.
At your procedure at Level Up Med Spa, we will have you lie down in a relaxed position to administer your peel. We will make sure your skin is cleansed before applying the customized solution to your treatment areas. We will massage the solution onto your face and allow it to settle for a specific amount of time, which will be discussed in your treatment planning session. Finally, we will wash the solution off your face and apply a neutralizing agent. You are encouraged to bring a light sunscreen or a hat to wear outside after the procedure to protect from environmental exposure.
Depending on the level of the peel you choose, you can expect your face to itch and peel from a few days to a couple of weeks. Dr. Millar M.D. or a member of her team will discuss methods to care for your skin during your consultation. Please keep in mind that no matter how much your skin itches during the post-treatment process, it is never helpful to pick the skin off. You could cause scarring to your delicate skin!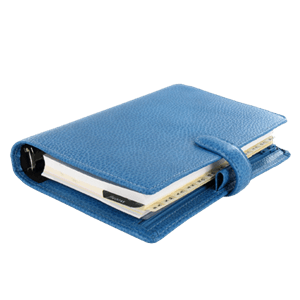 Even if you know nothing about rejuvenating treatments, Level Up Med Spa will help you choose the ideal procedure for your goals. Your newly renewed skin will thank you by looking healthy and caressingly silky. Call our office in Andover, MA to get your skin examination today for a chemical peel treatment.
Related Procedures
Related Posts