Why Choose Level Up Med Spa for IV Therapy?
Feel instantly refreshed and rejuvenated with effective IV therapy right here in Andover. Our IV drip treatments help infuse vitamins and medications directly into your bloodstream, ensuring instant results and better medical outcomes.
Industry-leading experts
Our trained aesthetic team is led by Dr. MaryAnn Millar M.D. who has been practicing medicine for more than three decades. She is highly trained in various health and beauty treatments, helping you ensure maximum results.
Superior Facilities
Our private and well-designed treatment rooms are equipped with the latest products and devices to ensure safe and successful procedures.
Safe and Trusted Environment
Cosmetic treatments don't have to be scary or stressful. Our comfortable reception area and friendly staff are here to help you relax the minute you step into our office.
Top-Of-The-Line Technology
To ensure lasting results, our team utilizes only the latest products and technology in the market including Cutera Secret RF microneedling, Cutera truSculpt iD, BTL EMSCULPT body contouring, and more.
Tailored Treatment Options
We specialize in a range of skincare and body contouring treatments. From injectables to non-surgical options, we provide custom recommendations based on your unique health goals.

Intravenous or IV therapy is a delivery method in which vitamins, blood, or minerals are directly administered through the veins.
The fluids that contain the medication are delivered via an IV drip or injection, allowing the therapy to bypass the digestive tract and travel rapidly through the patient's bloodstream.

IV therapy can help you feel refreshed and rejuvenated from the inside and out. At Level Up Med Spa, our team of medical spa professionals proudly provides several options to help with a variety of cosmetic concerns. From an immunity boost to hangovers, we have you covered.
Attack sickness head-on, naturally.
If you're feeling under the weather or are already sick with the common cold or flu, this high dose of Vitamin C , Zinc and other nutrients will boost your immune system.
$240 each
Rise and Shine The Hangover Cure
Exhausted from little to no sleep or Need A Hangover Cure?
If you've had a long night out, this mix of essential vitamins and minerals replenishes electrolytes, rehydrates the body, and boosts your energy levels in just a few minutes. Get rid of that headache and nausea!!
$240
Athlete Specific IV Infusions
For those working out and training to get to the next level or just need some help with muscle recovery. Includes essential amino acids, and potent anti inflammatories.
$240 each
Feel sharp and mentally alert.
The Myer's cocktail. Gold standard of infusions for vitamin replacement. Fight stress caused by heavy workloads and long business days. This drip also helps you recover from jet lag while giving you a sense of sharper memory and focus.
$200
Vitamin B12 helps your body use fat and carbohydrates for energy and make new protein. It is also important for normal blood, cells, and nerves. Most people get enough Vitamin B12 in their diet, but a deficiency may occur in certain health conditions (e.g., poor nutrition, stomach/intestinal problems, infection, cancer).
Increases energy levels and concentration.
If you are constantly lethargic, even after a full night of sleep, you may need B12 shots. This vitamin is required in the production of red blood cells. Red blood cells transport oxygen around your body, providing the fuel your cells need to produce energy. A loss of red blood cell production will create symptoms of low energy and inability to concentrate.
Improves metabolism and helps with weight loss.
A deficiency of the B12 vitamin causes anemia. An anemic individual cannot efficiently convert fats and proteins into energy. This leads to the frustrating situation of the difficulty to lose weight, despite regular exercise and a good diet.
Boosts the immune system.
A lack of B12 interferes with your body's ability to produce white blood cells. These cells are essential in fighting off infections and keeping your immune system in good working order. If you find yourself getting sick more often than usual or having allergies where you previously had none, you may need a B12 shot.
Helps improve sleep patterns.
Tryptophan is the amino acid found in foods, like turkey, that makes you drowsy. Our body manufactures tryptophan naturally, and it's a big part of what helps you fall asleep at night. Vitamin B12 is a major factor in the tryptophan production process. B12 injections can help you go from restless nights to getting a good night's sleep.
Helps stop certain types of hair loss.
Hair loss is so common in men that a B12 deficiency as the cause of it is often missed. Because cells are not being metabolized efficiently, it is difficult for hair growth to occur normally. Regular B12 shots restore your body's ability to metabolize and cause your hair to begin growing as usual.
B12 injections are highly recommended for those who have a deficiency.
The synthetic chemical, cyanocobalamin, is not easily absorbed by your body, but methylcobalamin is. Depending on your condition, you may need to get a B12 injection every few weeks until your deficiency is gone. If you have a medical condition where you are unable to absorb sufficient B12 from your diet, you will need to get a shot every month to stay healthy.
$45 per shot
Activate skin, hair, and nails.
This formula detoxifies the body and promotes noticeably healthier skin, hair, and nails because it contains glutathione and Vitamin C and Biotin.
$240 each
Reviews
"Awesome place! Friendly staff. Professional. Up front about potential risks. Up front about the great results. Highly pleased with my results. Will be going back"
- B.B. /
Facebook /
Aug 12, 2019
"Great experience at Level Up Med Spa! I came in for a consultation and Mike was so helpful and knowledgeable. The spa was spotless. I'm looking forward to my treatments!"
- S.F. /
Google /
Jul 29, 2020
"True professionals with amazing skill with the most updated treatments highly recommend"
- Anonymous /
Facebook /
May 03, 2021
"Dr. Millar saved my life twenty years ago when on my first visit to her she insisted I get a mammogram. Not in the upcoming future but immediately. Upon the results I was sent for a sonogram and then a biopsy. In less than 6 weeks I had had a radical mastectomy and she would be doing a total hysterectomy due to having estrogen positive breast cancer after a six week recovery from the breast surgery. For the last twenty some years she has always been up front and honest with me good, bad. I have such respect for her and her professional and always very caring medical performance, which includes emotional health as well as physical. "
- M.M. /
Healthgrades /
Apr 28, 2021
"The staff is extremely knowledgeable. They work with you to reach your optimum goals. They have the most innovative treatments available. I had a great experience and highly recommend booking a consultation."
- A.D. /
Google /
Apr 08, 2021
Previous
Next
Immediate Results
With IV therapy, medications are injected directly to the cells that need them. This helps accelerate the delivery and effectiveness of treatment, resulting in better clinical outcomes.

Our IV treatments are done in a relaxed and comfortable environment and take less than an hour to complete. Expect to feel the effects of the IV nutrients on your body within a few minutes to several hours.
100% Absorption
Some drugs and medical conditions can interfere with your body's ability to successfully absorb the nutrients it requires. IV drips guarantee total vitamin absorption for maximum effect and reduced waste letting your body utilize the nutrients immediately.
Customized Treatments
IV drips have the potential to improve various organ functions, get rid of toxins, and provide relief for different medical conditions. In just one treatment, your body is nourished with multiple healthy fluids ideal for restoring energy and boosting the immune system.

There are several IV therapies available at Level Up Med Spa to repair all your nutritional deficiencies. Our IV drips contain critical vitamins like calcium, magnesium, and vitamin B.
Whether you're seeking to boost energy levels, fight hair loss, or slow down signs of aging, we can customize treatments based on your health goals.
Preventive Therapy
IV therapy can be a great step towards preventive medical care. Therapeutic doses of certain vitamins can strengthen your immunity and prevent the development of chronic diseases.
Who Can Benefit From IV Treatments?
IV therapy offers an ideal treatment for anyone looking to:
Support muscle recovery
Strengthen tissues and muscles
Reduce symptoms of migraines
Reduce symptoms of asthma
Reduce recovery time
Provide instant and effective hydration
Increase energy levels and combat fatigue
Improve mental clarity and cognitive function
Improve immune health
Combat allergies
Boost athletic performance
Accelerate wound healing

We also offer IV drips specially formulated to maintain healthy hair, skin, and nails, making you look and feel good from the inside out.
What Happens During the Procedure?
IV therapy is a generally straightforward and uniform procedure, regardless of the type of IV therapy being administered.

Expect to be seated comfortably for the duration of the treatment.
Our nurses will disinfect the area to be injected before placing a needle directly in the vein. Most IV drips are administered in the arm, but it may also be injected elsewhere depending on your unique circumstance.
IV drips can be delivered through a manual pump or an electronic pump. Once the IV is applied, the nurse will monitor the pump to check if the rate of delivery is correct.
The fluid will start dripping through the catheter and be transported into your body.
Once inside your system, the fluid from the IV bag enters the bloodstream. This allows faster delivery of medication compared to oral administration.
During IV treatment, it's best to keep still to prevent disturbing or dislodging the catheter. Apart from that, you may even read, watch television, or use your phone for the duration of the treatment. There is also no preparation or recovery time necessary.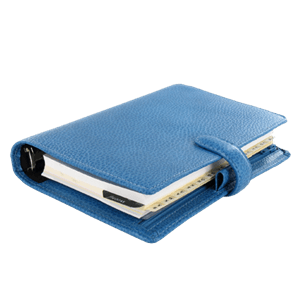 Schedule an IV therapy appointment
Replenish, reinvigorate, and rehydrate your body with IV therapy. At Level Up Med Spa, our medical spa team offers this unique treatment option to boost immunity, assist with aging, and enhance your energy. To learn more, we encourage you to schedule an appointment at our medical spa in Andover, MA. We look forward to helping you feel and look your best.