Emsculpt NEO is the next-generation body contouring system that improves on the already amazing results available with the original Emsculpt platform. By combining radiofrequency (RF) energy with high-intensity electromagnetic energy (HIFEM+), Emsculpt NEO can burn more fat and build more muscle quicker and easier than any other treatment. Clinical studies have reported an average of 25% or more increase in muscle mass and a 30% or greater fat reduction.
Emsculpt NEO treatments include:
Fat reduction
Nonsurgical Brazilian butt lift
Nonsurgical lipo
Nonsurgical tummy tuck
Nonsurgical skin tightening
Building and toning muscle
Sculpting and shaping the body for a leaner, toned look
By burning fat and building muscle during the same treatment, many patients can see results after only one 30-minute session. Emsculpt NEO is versatile and can treat the abdomen, arms, buttocks, and calves and can treat patients with up to a BMI (body mass index) of 35. Best of all, Emsculpt NEO sessions are virtually painless and are compared to having a hot stone massage. Get the slimmer, more toned body you want without the pain, recovery time, and cost of plastic surgery with Emsculpt NEO.
EMSCULPT is a newly developed technology that involves the burning of fat and toning of muscle to sculpt areas of the body through noninvasive means. By using HIFEM (high-intensity focused electromagnetic) technology, EMSCULPT is able to promote supramaximal muscle contractions. This process works at a cellular level to build muscle. With EMSCULPT, patients are able to achieve a more youthful, toned appearance in a treated area. Upon exposure to the forced contractions, the affected muscle tissue is forced to adapt. The result of this process is a change in the inner structure of the targeted muscle area along with the development of new muscle fibers. To get more information about this state-of-the-art treatment, contact Level Up Med Spa in Andover, MA for a consultation with Dr. MaryAnn Millar M.D..
EMSCULPT Body Contouring Reviews
"Level Up Med Spa is absolutely fabulous! The location in downtown Andover is super convenient and the medspa is just gorgeous!! I am currently doing emsculpt treatments with them, and I am thrilled with the results. The staff is knowledgeable, professional, and so friendly! It's always a pleasure going there. They have exceeded my expectations on all levels. I will never use another medspa!!!"
- S.B. /
Google /
Oct 13, 2019
"Level Up Med Spa is an amazing Place. The Staff is super friendly and knowledgeable. I can't wait to go back and start my Emsculpt Treatments"
- C.L. /
Facebook /
Dec 06, 2019
"Love it! Place is super clean! Liz was amazing helping me feel comfortable with all my treatments! I got the best six pack abs from the emsculpt!!! The best part is I even got to watch tv while getting my 20,000 crunches in!!!"
- S.F. /
Facebook /
Jan 30, 2020
"I had my first TruSculpt with Liz today, she is very professional and knowledgable with the treatment I got. The facility is very clean. Cannot wait for my next EmSculpt."
- S.U. /
Google /
Jan 18, 2020
"Level Up Med Spa is an amazing Place. The Staff is super friendly and knowledgeable. I can't wait to go back and start my Emsculpt Treatments"
- C.L. /
Facebook /
Dec 05, 2019
Previous
Next
EMSCULPT is an ideal treatment option for individuals who are seeking to do away with small deposits of fat while contouring their body without the usual recovery time associated with invasive procedures. It is a beneficial treatment for both men and women who may be seeking to sculpt the area around their stomach and buttocks to achieve a more youthful and toned appearance. During your consultation, you will be able to address the realistic outcomes you can expect from the procedure while determining if you are a good candidate.
One EMSCULPT treatment will generally take no more than 30 minutes. You are encouraged to relax as much as possible while the HIFEM device is positioned appropriately. Dr. Millar M.D. or an experienced member of our team will keep a close watch in order to adjust the device as needed. This will ensure that you are comfortable throughout the process. Clients have described the treatment as feeling similar to an intense workout as the muscle contractions occur, but the discomfort caused should be minimal at most.
No expected downtime is associated with EMSCULPT treatments, and you should be free to return to regular daily activities immediately following treatment. There may be some slight swelling, soreness, or redness that will typically subside within several days. The best results for an EMSCULPT procedure are generally realized after completing a full series of treatments. Many patients will receive 4 – 8 treatments spaced 2 – 3 days apart at least. Following the final session of treatment, the final results can be noticed after 2 – 4 weeks. Dr. Millar M.D. and our team will develop an effective customized treatment plan during your consultation at our office in Andover, MA.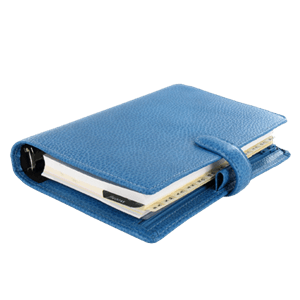 Plan Your Procedure
Average Cost

$2,200

-

$7,000

Recovery Time

1 day

How Long It Takes

30 minutes (4 sessions)

Follow Up Time

6 – 8 weeks

Procedure Recovery Location

Outpatient
Contact Us
With EMSCULPT treatments, you can receive the body contouring results you want without the downtime of an invasive procedure. If you are experiencing some stubborn, unwanted fat in your stomach or buttocks, EMSCULPT may be the procedure for you. Contact Level Up Med Spa in Andover, MA today to learn more and to see if you may be a candidate for this innovative treatment.
Related Procedures
Related Posts