Rejuvenate your face with a soothing facial from Level Up Med Spa in Andover, MA. The HydraFacial is a unique treatment that is designed to leave your face feeling smoother and younger in just three short steps. It eliminates the sources of many skin problems, including obstructed pores, dry spots, and rough skin texture. Best of all, the treatment can be completely customized to fit the needs of virtually any skin type or texture. Stop spending your mornings covering up your blemishes with makeup, and schedule a HydraFacial treatment today for a gorgeous, natural face. Our technicians will assess your skin and tailor a custom plan just for you.
Reviews
"Awesome place! Friendly staff. Professional. Up front about potential risks. Up front about the great results. Highly pleased with my results. Will be going back"
- B.B. /
Facebook /
Aug 12, 2019
"Great experience at Level Up Med Spa! I came in for a consultation and Mike was so helpful and knowledgeable. The spa was spotless. I'm looking forward to my treatments!"
- S.F. /
Google /
Jul 29, 2020
"Level Up Med Spa, offers medical grade, state of the art skin and body treatments that enhance and transform your skin and body with little to no downtime. I've enjoyed the hydra facial and the Evoke treatment for tightening neck, jawline and cheeks! I am thrilled with the results! If you are looking for real results, I highly recommend Level Up Med Spa in Andover MA."
- K.A. /
Google /
Mar 27, 2021
"Liz is absolutely amazing! All services were great and she makes you feel very comfortable!!"
- L.A. /
Google /
Mar 24, 2021
"I had the best facial ever. Liz did an amazing job. I had a hydra facial and loved it. I would recommend her and the spa."
- M.A. /
Google /
Mar 24, 2021
Previous
Next
Men and women of all ages and skin types are eligible for HydraFacials due to its extreme customizability. Whatever is currently ailing your skin, a HydraFacial will exfoliate, hydrate, and protect your skin in order to remedy its current problems, as well as prevent future damage. Complexion problems that it is commonly used to treat include:
Sun spots
Acne outbreaks
Wrinkles
Congested pores
Oily skin
Uneven skin tone
The HydraFacial Technique
If you're considering a HydraFacial treatment, you'll need to first schedule a consultation with one of our technicians. During this time, we will assess your skin type, texture, and blemishes to work together and create a treatment plan that perfectly suits your needs. At the end of the consultation, you'll be free to schedule your treatment and whatever time is most convenient for you. HydraFacials usually only last for around 30 – 45 minutes, making them easy to schedule, even during a lunch break.
The treatment is broken down into three unique stages: cleanse and peel, extract and hydrate, and fuse and protect. The first step is designed to clear your skin of any dirt, makeup, or debris while also exfoliating any old skin. In the next step, intense moisturizers are used to revitalize the skin. The final step infuses the skin with a variety of nutrients to give it a natural glow and a bit of additional protection.
The skin may display mild signs of redness immediately following the treatment but will fade within a few hours. Makeup may be used to cover this redness if you plan to return to work or other public outings. Usually, small improvements will be noticeable immediately, but it can take several days before final results are visible. In order to maintain these results, we suggest receiving a HydraFacial treatment once a month combined with one of our recommended home skin care routines.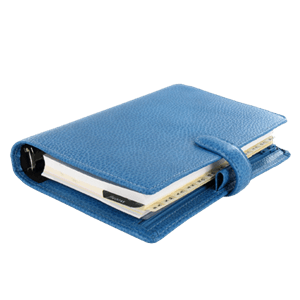 While home facials are plentiful, a one-size-fits-all approach simply does not work for most types of skin. HydraFacial is entirely customized for each one of our patients, providing unique results for each one. The talented team of professionals at Level Up Med Spa are highly trained in administering HydraFacial treatments to clients of all ages. Give yourself or a loved one a well-deserved gift by scheduling a HydraFacial consultation today.
Related Posts