Skin Tightening Specialists Of Boston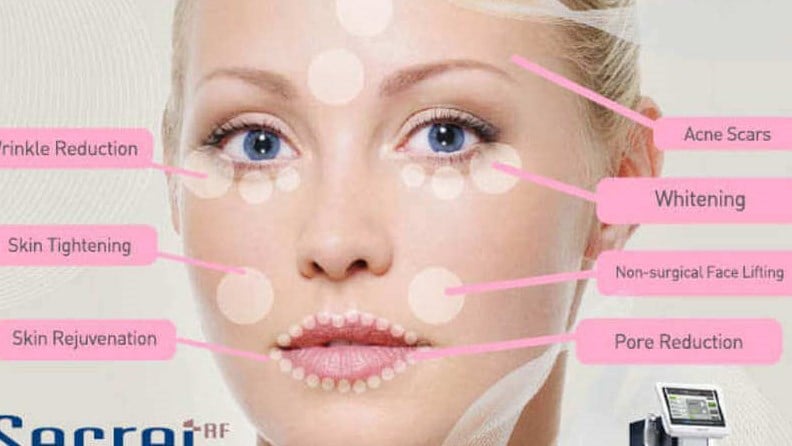 At Level Up Med Spa, skin tightening is a cutting-edge, non-surgical procedure that has proven to be an excellent choice for the people of Boston, MA. This process helps rejuvenate your skin, making it look more youthful and vibrant.
Skin tightening at Level Up Med Spa utilizes advanced technology that helps stimulate collagen production, the protein that gives skin its elasticity and firmness. As we age, the production of this protein decreases, leading to sagging and loose skin. The skin tightening process effectively combats this natural aging process.
People choose Level Up Med Spa for skin tightening due to their reputation for high-quality service and professionalism. Their well-trained staff members offer a highly personalized experience, ensuring every client's unique skin care needs are met. Moreover, the spa is known for its comfortable and soothing environment, which makes the whole experience more enjoyable.
This procedure is perfect for people who prefer non-invasive alternatives to surgical procedures, as it requires no downtime. You can resume your daily activities immediately after the session. It's a great option for those who lead busy lives but still want to invest in their appearance.
The residents of Boston appreciate the easy access to such advanced skincare services that Level Up Med Spa provides. Its central location makes it a convenient choice for many Bostonians, and its commitment to state-of-the-art techniques and technologies makes it a reliable choice for those looking for effective, long-lasting results.
Secret RF is a novel, minimally-invasive treatment that uses micro-needling with radiofrequency (RF) technology to help improve and revitalize skin's appearance. It's especially effective in addressing common skin issues like acne scars, wrinkles, stretch marks, and loose skin.
Here's how it works for each:
Acne Scars: Acne scars, particularly atrophic scars, can be effectively treated with Secret RF. The RF energy is delivered into the deeper layers of the skin through micro-needles, stimulating the body's natural healing process. This leads to the production of collagen and elastin which helps to fill in the scarred areas, reducing their appearance over time.
Wrinkles: Aging can lead to a reduction in collagen and elastin in the skin, which results in the formation of wrinkles. Secret RF promotes the production of these proteins, which in turn leads to skin tightening and a reduction in the appearance of fine lines and wrinkles.
Stretch Marks: Stretch marks are often the result of rapid skin stretching due to weight gain, pregnancy, or rapid growth. The micro-needling technique employed by Secret RF creates tiny punctures in the skin which triggers the body's healing response. This leads to collagen production and skin remodeling, which can help reduce the appearance of stretch marks.
Loose Skin: As we age, our skin loses its elasticity, leading to sagging or loose skin. Secret RF stimulates the production of collagen, which helps to tighten and lift the skin, thereby improving its firmness and elasticity.
In terms of procedure, Secret RF is typically tolerable, with adjustable settings for individual comfort levels. It can be used on all skin types, and it involves minimal downtime. Depending on the skin condition and patient's goals, multiple sessions might be needed for optimal results.
In summary, skin tightening at Level Up Med Spa is a great option for people in Boston, MA, because of its non-invasive nature, effectiveness, convenience, and the spa's dedication to exceptional client care. Whether you're experiencing natural signs of aging or simply want to rejuvenate your appearance, Level Up Med Spa's skin tightening procedure could be an excellent solution.