Glowing Skin During Quarantine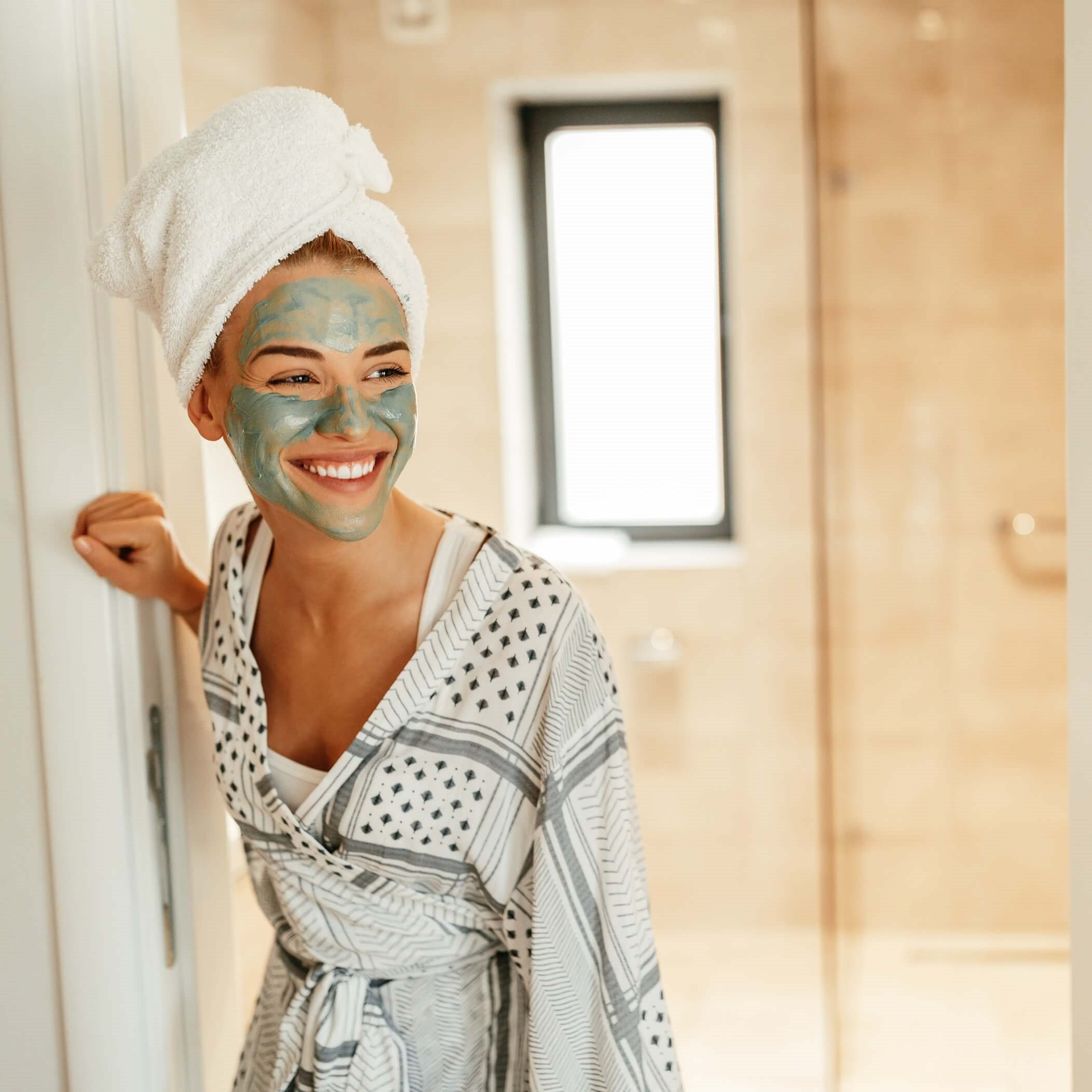 As our nation faces the Coronavirus crisis, businesses are closing their doors and we are being ordered to stay in place. Level Up Med Spa is included in this list and as our doors are temporarily closed our clients are anxious to get back their skin care routine and visits to our med spa. Once it is safe we look forward to the day we can reopen our doors and serve our community. Don't worry, we will get through this time together and we'll be here to give you a needed pick up once life is back to normal again.
In the meantime, how can you keep glowing skin at home? Here are a few tips to keep your skin in good shape while at home.
Tip 1: Keep A Regular Skin Care Routine
In these stressful times it can feel like the day never ends. With kids at home and parents trying to work from home while staying safe, the stress can overwhelm what used to be our regular routine. No matter what remember to take the time to keep up a regular skin care routine while at home. Don't forget after a long day to remove your makeup and thoroughly wash your face before bed. If you have a routine of serums and moisturizers follow them as normal. Any break in your regular routine combined with increased stress and anxiety with our current situation, can lead to breakouts and dry/dull skin. Keep up your routine to keep your skin calm amidst the daily chaos that seems to surround us now.
Tip 2: At Home Facial
Missing your regular facial at the med spa? Try to give yourself at at home facial once a week if possible. This will help decongest your pores, remove dead skin and improve circulation. No it will not be to the level or quality of what you normally receive at the spa but will help greatly in keeping your skin clean and clear until Med Spa doors reopen. Another benefit to an at home facial is the step away from the chaos that can do much to calm stress. There is a lot to worry and think about now, taking time for yourself even if just for a half hour or hour per week, will do much to improve your mood, well being and will help you cope better with added stress. To perform your at home facial follow these steps; (1) Cleanse (2) Steam the skin (3) Exfoliate (4) Apply a mask (5) Massage the skin (6) Apply Toner (7) Apply Serums and then Moisturizer.
Tip 3: A Virtual Consult
Although you can't visit the med spa in person now, spa's like Level Up Med Spa are offering video consultations! Our experienced aestheticians will talk with you about your skin concerns and needs. We will discuss your diet, routine, and lifestyle to better understand you and your skin.. The benefit of a video consult is our ability to actually see your skin and asses what will be the best at home plan until you can come see us at the med spa. We will recommend a treatment plan for at home and a plan for when we can help you soon at Level Up.
Though times now are tough, remember we will get through this together. At home skin care is possible while under these stay at home orders. We are here to support you at Level Up Med Spa. Call us to schedule your at home video consultation today at (978) 409-0126