Hand Washing During COVID-19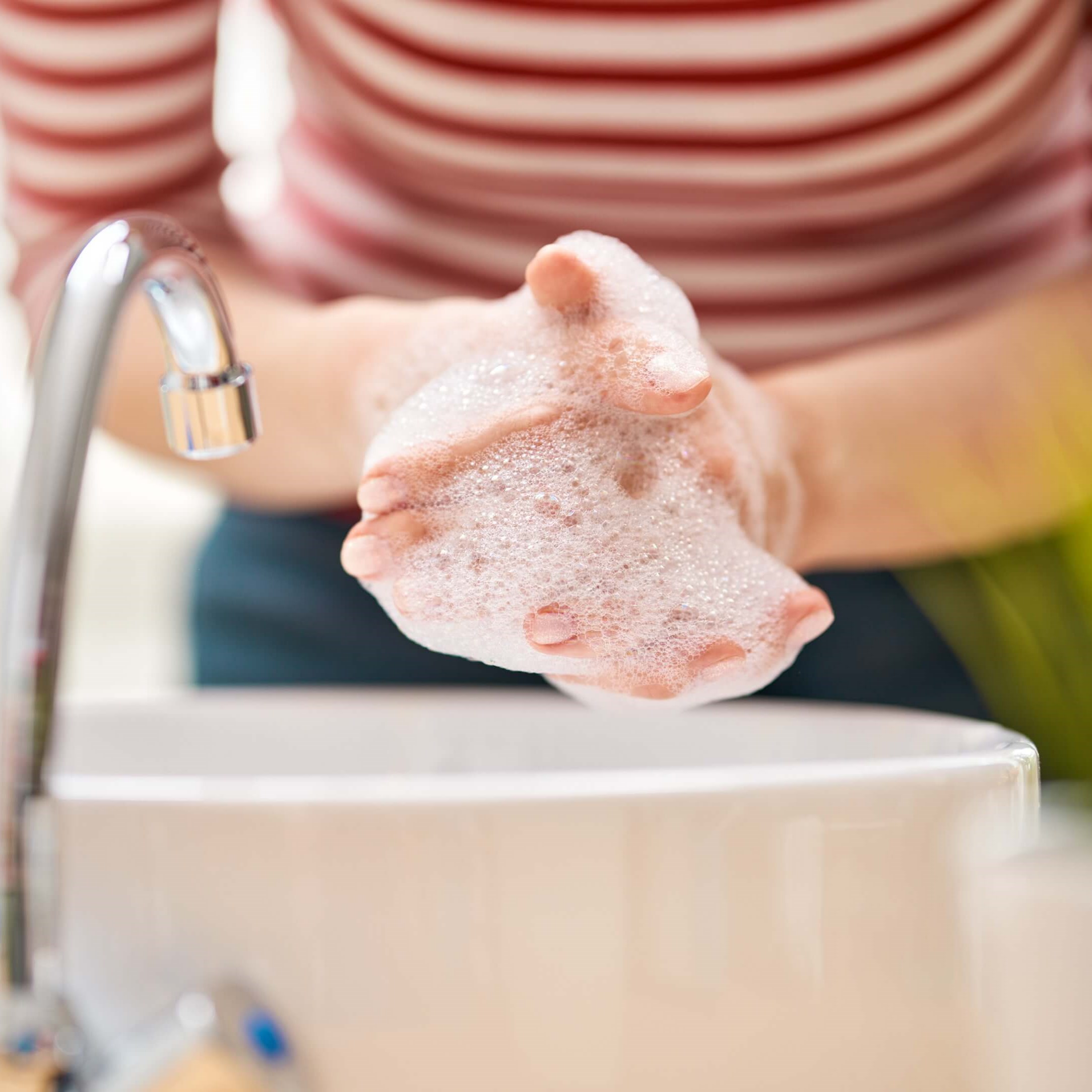 We all are aware of the protection good hand washing provides. Now amidst Covid-19 hand washing is an even more critical defense in protecting against this invisible enemy. However, all the extra hand washing can leave your skin dry, irritated and can intensify existing skin issues. We all must wash our hand thoroughly and frequently but how can you protect your skin?
Moisturizing is essential to keeping your skin free from irritation. For those with excessive dry skin you can opt for washing with a moisturizer with antibacterial abilities. Or ensure that following hand washing with soap you are moisturizing after through hand drying. When a hand sanitizer is necessary in place of hand washing, use an emollient or moisturizer following to prevent skin irritation. Oil based creams can often prove more beneficial as they are not water based as most moisturizers, helping lock in moisture longer.
Choosing the right moisturizer can make a difference as well. When using to moisturize your hands after washing avoid moisturizers with irritants. Choose a moisturizer that does not contain retinols, fragrances or anti-aging serums, these can increase dryness and irritation.
It is also essential to ensure proper hand drying after washing. What you may not know is that germs spread more easily through wet hands. To prevent dry skin proper hand drying is key to halting waters drying effect on the skin which reduces the skins natural oils when it evaporated causing dryness.
To keep your hands irritation free be sure to dry them properly and moisturize, moisturize, moisturize! In addition skin irritation, dry skin can contribute to signs of aging even in our hands. As we age our hands are exposed to things like the sun, wind and water; as a result our hands often age faster than other parts of our body. To keep your hands clean and ageless, keep them out of the sun and ensure you are wearing proper SPF protection. In addition keep them moisturized to help combat dryness which contributes to aging and a loss of collagen. Moisturize or use creams or an emollient to washed – dry hands. To step up your moisture game, consider applying a cream at night. If you can wear gloves at night over cream covered hands to intensify the moisturizing power and to rehab cracked dry hands overnight.
If you are battling dry cracked skin or unhappy with the aging look of your hands, contact us at Level Up Med Spa. We will offer you a free consultation to assess your skin and have you looking ageless in no time!