Laser Hair Removal With ND Yag Laser At Level Up Med Spa Wilmington MA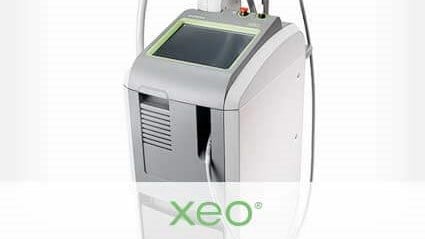 Laser Hair Removal with Nd:YAG: Why It's the Safest Option 
Level Up Med Spa Offers Laser Hair Removal With Neo ND Yag Laser By Cutera.  FDA Cleared Device with long standing of safety and efficacy.  Serving Andover, North Andover, Methuen, Wilmington, Boston, Burlington, Reading, and Surrounding Areas,
Laser hair removal has steadily grown in popularity over the past few decades, offering individuals an effective and long-lasting solution to unwanted hair. Among the various types of lasers utilized for this purpose, the Nd:YAG laser stands out as one of the safest and most versatile options. In this article, we delve into the unique benefits of the Nd:YAG laser and why it's often considered the safest option for laser hair removal.
What is the Nd:YAG Laser?
Nd:YAG stands for Neodymium-Doped Yttrium Aluminum Garnet. It's a crystal used as a medium for solid-state lasers. This particular type of laser emits a wavelength of 1064 nm, which is longer than other common hair removal lasers. This longer wavelength has distinctive advantages that contribute to its safety profile.
Why is the Nd:YAG Laser Considered Safe?
    Deeper Penetration with Less Epidermal Damage: The 1064 nm wavelength penetrates deeper into the skin compared to other lasers. This allows it to target hair follicles effectively without causing significant damage to the epidermis (outer layer of the skin). Consequently, there's less risk of burns or discoloration.
    Suitable for Darker Skin Tones: One of the primary challenges with many laser treatments is that they can cause hyperpigmentation or hypopigmentation in individuals with darker skin tones. The Nd:YAG laser, due to its longer wavelength, is less absorbed by melanin in the skin, making it safer and more effective for individuals with a wide range of skin tones, including darker ones.
    Cooling Mechanisms: Many Nd:YAG laser systems come equipped with built-in cooling mechanisms that protect the skin from excessive heat. This cooling not only makes the treatment more comfortable for the patient but also adds an additional layer of safety.
    Flexibility in Pulse Durations: The Nd:YAG laser's ability to have variable pulse durations means that practitioners can customize treatments based on the individual's skin type and hair characteristics. Short pulses target thin hair, while longer pulses are used for thicker, coarser hair. This adaptability reduces the risk of adverse reactions.
    Fewer Side Effects: Most patients experience fewer side effects with the Nd:YAG laser compared to other hair removal lasers. Common side effects like redness or swelling are usually temporary and mild.
Conclusion
The world of cosmetic procedures is vast, and while there are many options for hair removal, the Nd:YAG laser stands out for its safety, especially for those with darker skin tones. Its unique properties allow for deep penetration without causing damage to the skin's outer layers, ensuring that patients not only achieve their desired results but do so safely. As always, ensure that any treatment you consider is performed by a trained and experienced professional.  You can rest assured that Level Up Med Spa is overseen by Dr. Millar and she is on staff and in office every day.  So know if you come in for a consultation you will get well informed with no sales pressure.