Our Clients Top Concerns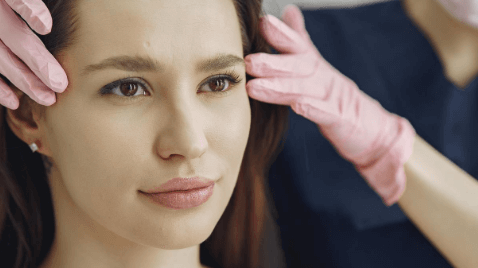 My friends are telling me I look tired?
Many of our clients reach a time in their lives that they look in the mirror and see their mother/father looking back. Or family and friends have been asking if they feel tired. When really it's their skin that is lying. Aging is a fact of life and sadly can show on the skin and face.
At Level Up Med Spa we offer the latest in skin care treatments. We recommend treating the skin at a dermal Level to help your skin produce its own collagen and elastin resulting in a radiant glow. We also offer fillers and Botox for an instant improvement to the skins appearance. When you are considering an improvement to your skin, call us for a consultation. We discuss your skins condition and goals and create a customized plan to treat your concerns. Our treatments are not all about a quick fix. We believe in the safest and most effective treatments that leave our clients happy for years to come and always recommend a plan that is most appropriate to each individual client.
I cannot get rid of my muffin top!
When you've been eating healthy and working hard to exercise regularly but there is that area of stubborn fat that just won't go away! After trying to loose weight and get healthy most of our clients come to us frustrated that their troubled areas and not being addressed by diet and exercise alone. That's where we can help! Our treatments work to address areas of troubled fat and stubborn localized fat pockets. With our effective plans our clients see tightened skin, weight loss and the contoured look they have been working hard to achieve…all without surgery and without any downtime!
I cannot stand my wrinkles!
For many no matter how well you take care of your skin and use endless creams, the wrinkles are still there! That's why at Level up Med spa we offer dermal remodeling from the inside with effective skin treatments such as micro-needling. We address the issue as the core to help improve your skins overall texture, radiance and tone. We you treat your skin with our regular skin treatments you can combat wrinkles at their core!
I want a butt-lift without surgery!
Want a gorgeous bum but not willing to go under the knife for it? We offer the first and only non invasive butt lift using the innovate EmSculpt treatment. We help you build muscle and lift your booty without surgery and without any downtime. The best part of our treatment is it's FDA approved and completely safe with no side effects.
Level Up Med Spa is ready to help you address your skin and body concerns. No need to put up with issues that stop you from looking and feeling your best! Call for a free consult today! Call (978) 409-0126