Secret RF Microneedling and Botox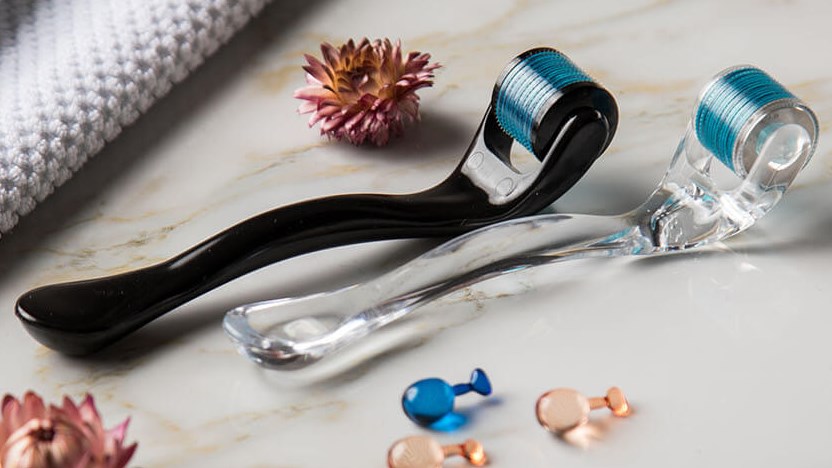 We are often asked by our clients which is better Secret RF Microneedling or Botox? If you're looking to reduce the signs of aging and give your skin a youthful natural look than both treatments can prove effective. However there are important differences to consider in the long term effects to your skin. Secret RF Microneedling can offer long lasting results that Botox cannot.
All About Botox:
Botox can be a game-changer if you are looking to quickly remedy your forehead lines or reduce the appearance of those dynamic wrinkles and frown lines. It's quick, effective and FDA approved. Botox is the most popular non-surgical cosmetic treatment in the world. Many who receive the Botox treatment become regular clients and frequently maintain their treatments because they love the look of their less expressive wrinkles.
Botox cosmetic is made from a neurotoxin; botulinum toxin generated by the bacterium Clostridium botulinum. It is injected into the skin and acts to paralyze the muscles where injected to prevent your skin from making or contracting the wrinkles as your skin normally would. Any lines or wrinkles you have that are static when your face is at rest will not be erased with Botox.
Botox does not prevent or even erase your wrinkles
The effects of Botox last approximately 3-6 months
Botox is best used to freeze dynamic wrinkles
Important to know about Botox, it will not improve your skins appearance long term. It's amazing and we do love it at Level Up Med Spa as a treatment to help reduce the appearance of expressive wrinkles temporarily and therefore works as a 'band-aid' like treatment.
As Botox cannot help improve or erase your wrinkles long term, we are happy to offer the effective Secret RF Microneedling treatment to help achieve long lasting results.
The Secret RF Difference:
Secret RF Microneedling is the newest anti-aging treatment to effectively give your skin a youthful appearance and natural glow. The Microneedling technique is one of the most effective treatments to improve the appearance of fine lines and wrinkles, tighten the skin and can reduce scars and stretch marks.
Secret RF microneedling is a fractional radio frequency (RF) system which stimulates and remodels collagen and elastin in the skin to address the common signs of aging. What makes Secret RF Microneedling uniqueis the ability to bypass the epidermis layer of the skin, the most superficial layer, which is most prone to negative side effects. With the Secret RF system we are able to adjust the micro-needles to deliver energy at various depths, enabling us to deliver treatments customized to address each patient's individual needs such as fine lines, wrinkles, acne scars, and photoaging at the depth required.
Secret RF Microneedling is dermal skin remodeling from the inside
Helps your skin regenerate its own elastin & collagen
Effectively treats fine lines, wrinkles, acne scars, stretch marks & photoaging
Results are long lasting!
To maintain results a booster treatment is recommended every 12 to 18 months to help combat the normal aging process.
While we treat many clients with Botox cosmetic and help our clients reach a youthful appearance we also highly recommend Secret RF Microneedling to achieve long lasting glowing skin. With Secret RF Microneedling we can help the skin at the dermal level to increase collagen and elastin resulting in tighter and more radiant skin long term.
If you're ready to take your skin to the next level with Botox and Secret RF Microneedling, Contact us at (978) 409-0126 to schedule your complimentary consultation today.