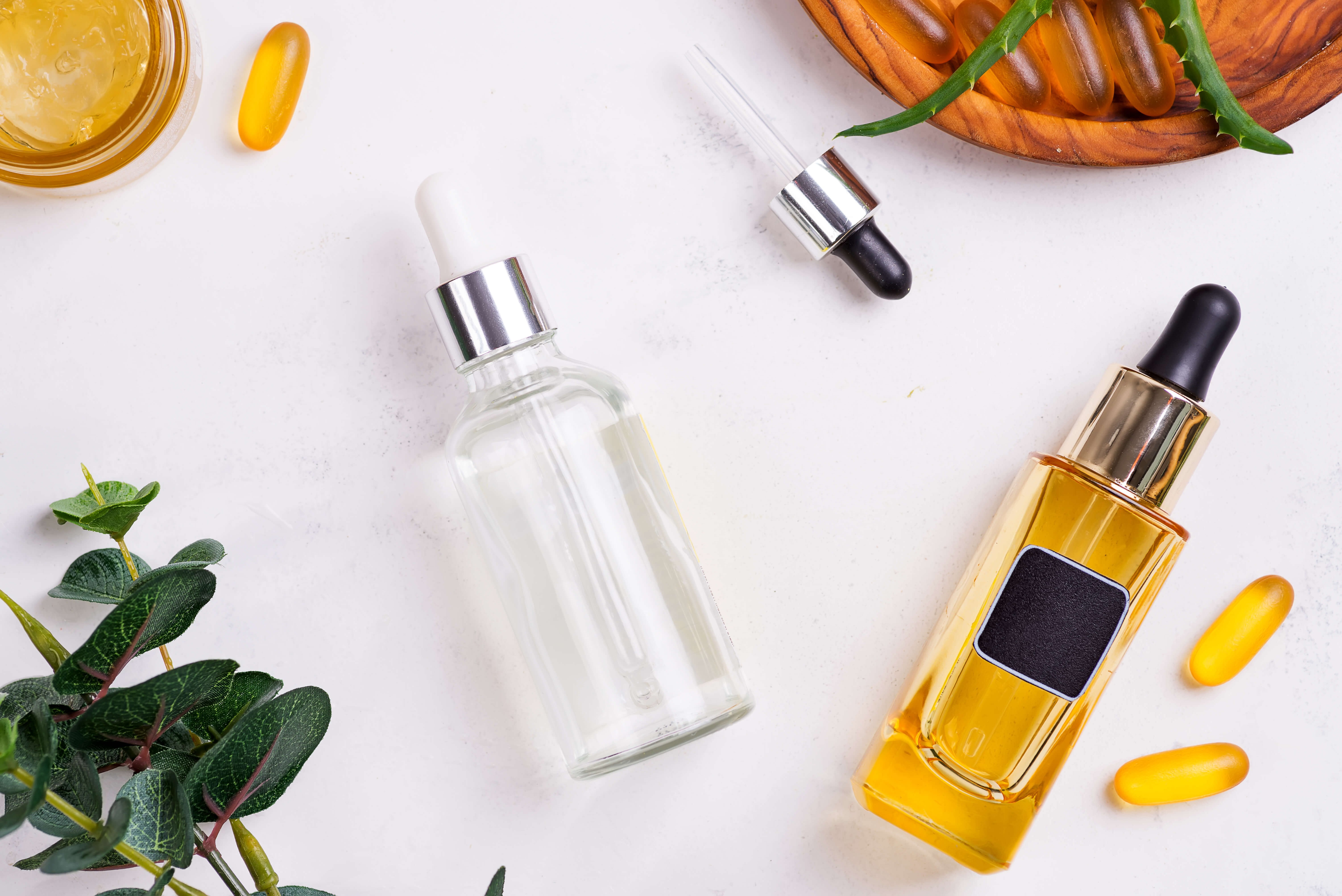 So Many Serums!
You've likely heard by now the importance and benefits of incorporating serums into your skincare routine. The problem is there are so many serums! How do you know which is which and what serum and routine is best for you? The best way to start discovering which products will benefit your skin most is to schedule a consultation with one of our highly experienced esthetician's at Level Up Med Spa in Andover. During your consultation we will discuss your skin type and recommend the best products to address your concerns and get your skin glowing again.
In the meantime, we are breaking down the many types of serums so you are in the know of what they can do for your skin. Each of skin responds differently to products which is why there are so many options of the market today. Generally speaking there are six common types of skin care serums.
Anti Aging
Anti aging serums help slow down the aging process, while targeting fine lines, saggy skin, and plump the skin. These serums also help promote cell turnover assisting in cell renewal and repair. A well known ingredient includes Retinol (vitamin A) associated with powerful anti aging effects.
Brightening
These serums work to smooth skin, reducing age spots and uneven skin tone. Common ingredients include Vitamin C and E, antioxidants, and peptides, all helping to create glowing skin.
Acne Fighting
Acne fighting serums benefit is to help address acne before it ever begins. These serums deliver powerful ingredients deep within the skin to assist in preventing potential breakouts. Commonly used acne fighting ingredients include salicylic acid, citric acid and zinc.
Hydrating
For those with dry dehydrated skin, hydrating serums can be an excellent addition to your routine. Not to replace your moisturizer, hydrating serums work to increase hydration when applied prior to your moisturizer. Serums that help increase hydration include; Athan oil, hyaluronic acid, rose water and VitaminE.
Exfoliating
Tho serum works to tone and smooth your skin. Exfoliating serums promote cell growth while helping remove the dry dull cells and unclog pores that are weighing down your face. Common beneficial ingredients include lactic acid, retinol, and citric acid.
Repairing and Renewing
These serums can be beneficial to almost all skin types suffering from common aging. Designed to help reach your deepest layer of skin to produce hydrated smooth and simple skin. Effective ingredients include antioxidants, Omega 3 fatty acids, essential oils and green tea.
Navigating the world of so many serums can be a challenge. With so many options and so many different skin types, Level Up Med Spa is here to guide you on journey to the most beautiful radiant skin. Call (979) 409-0126 to schedule a personalized consultation with one of our highly trained aestheticians, and get your glow back!
Lactic acidosis