A New Year, A New You!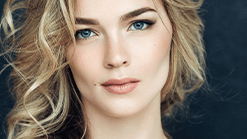 Let's face it we all have made them, New Years resolutions. There is nothing like the feeling of a fresh start at the beginning of the new year to wipe all our bad habits away! Researchers have shown about 88% of people fail to stick to their New Years resolutions. Instead of hearing that fact and being too afraid to commit to a resolution, instead use it as a reminder to make reasonable goals.
It's not too late to make your resolutions when you keep your resolutions reasonable, small changes add up to a big results! This year let's focus on progress to reaching a goal. Here are several popular resolutions, how you can make them simple and attainable…and how Level Up can help you make it happen.
One of the most common resolutions is to Get In Shape!
You may be most motivated to create a good exercise routine early on but it's easy to fall of the wagon come February. We recommend creating a consistent plan and enlisting a friend to help. A reasonable plan sets realistic goals. Instead of going from no gym visits to… "I'm going to hit the gym daily". Instead try to incorporate your real life and work your goals within your real schedule. Maybe you can't hit the gym hard every day. But a realistic goal may be to get active for at least 20 min per day. That could involve an evening walk with the family or a quick jog at your work lunch break. Yes hitting the gym daily would be amazing for us all but setting reasonable goals will get you to your goal faster!
A Level Up – When your ready for a Level up, we help you burn fat and build muscle all without surgery with our effective body contouring treatments.
The same rule applies to eating habits, stay balanced and be reasonable in your goals. Cutting out every bad food may be difficult and most diets that require you to go cold-turkey often causes one to revert bad to old habits faster. Instead, keep balanced. Try to cut out 10-30 calories a day. This small change can add up to big gain when you've shaved off about 700-2100 calories in a week!
A Level Up – When your ready for a Level up and feel you've hit a plateau come in for a chat with our Level Up team. We can help your weight loss goals using the help of our skin tightening treatments to treat the most stubborn fat.
We recommend adding more water to your everyday. This small change will help hydrate your body and skin to combat signs of aging. Remember to get 8 full glasses of water each day. Start your morning and end your day with water to keep your skin glowing and refreshed. A simple answer to fight the dreaded signs of aging.
A Level Up – When your ready for a Level up we have the most innovative skin treatments to add to that glow you've been working towards. Our skin care treatments are non-invasive and give radiance to your skin adding to a natural healthy look.
We believe in healthy lifestyle choices to help your look and feel your best. Level Up Med Spa offers the latest in body and skin aesthetics. When you pair our services with your healthy lifestyle – the results are a level up! We implore you to keep small attainable goals. Progress is made with small steps resulting in the biggest changes.
Call Level Up Med Spa to enhance your skin and body. We specialize in non-invasive treatments to improve your overall appearance and give you confidence to conquer the year 2020!. Call (978) 409-0126 for your free consult.