What is Diastasis Recti? And how can I repair it?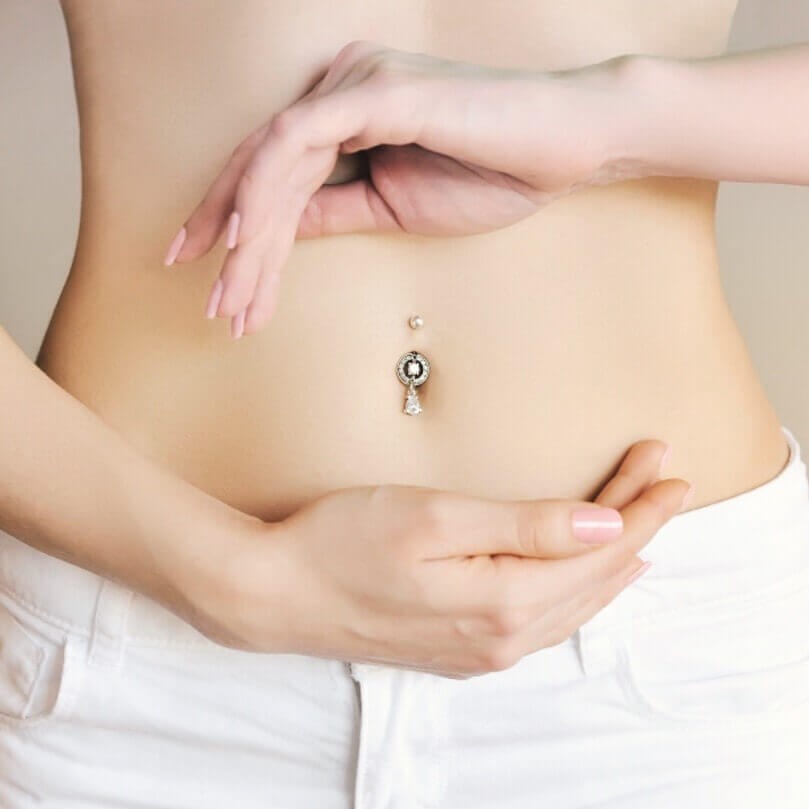 According to the Mayo Clinic;
"During pregnancy, the growing uterus stretches the muscles in the abdomen. This can cause the two large parallel bands of muscles that meet in the middle of the abdomen to separate — a condition called diastasis recti or diastasis recti abdominis. Diastasis recti might cause a bulge in the middle of the abdomen where the two muscles separate."
For moms this can mean a struggle with postpartum pouch. Diastasis recti is a very common problem as an average 98+% of women have a diastasis after delivery. Normally it will take about eight weeks for the stomach muscles to shrink back down and start to flatten. However, those with Diastasis Recti the stomach muscles don't shrink back to normal size.
What to do?
There are several options to consider to treat Diastasis Recti.
Exercise. The good news is there are exercises, that can help heal Diastasis Recti. It's advisable to work with your physical therapist or fitness coach to ensure you are using the right form and regimen to treat the abdomen effectively. We recommend our friends and partners at barre n9ne in Andover or one of their 8 other locations, to support in you in building the right exercise plan.

Surgery. Similar to a tummy tuck (abdominoplasty), Diastasis Recti surgery involves bringing the separated muscles back together. This surgery like a tummy tuck also usually involves removing excess fat and skin in the area. Not all women will need surgery to treat Diastasis Recti. Some women will have less severe diastasis recti, which can be treated through non invasive means.
EmSculpt. One of the best and most innovative ways to combat Diastasis Recti is completing a series of Emsculpt treatments. EmSculpt is noninvasive and means no downtime, no anesthesia, and no surgery! EmSculpt is the latest technology in body contouring using the non-invasive HIFEM® procedure which induces powerful muscle contractions not achievable through voluntary contractions.
EmSculpt burns fat, patients typically see an average loss of 19% body fat after four treatments. EmSculpt builds muscle, patients experience an average 16% increase in muscle! One company sponsored study reported a 10% reduction in Diastasis Recti, after a round of EmSculpt treatments.
If you would like to learn more about how EmSculpt can treat your Diastasis Recti in the greater North Boston area, contact Dr. MaryAnn Millar M.D. and Level Up Med Spa team at (978) 409-0126 to schedule your complimentary consultation today.