Working Out While Working From Home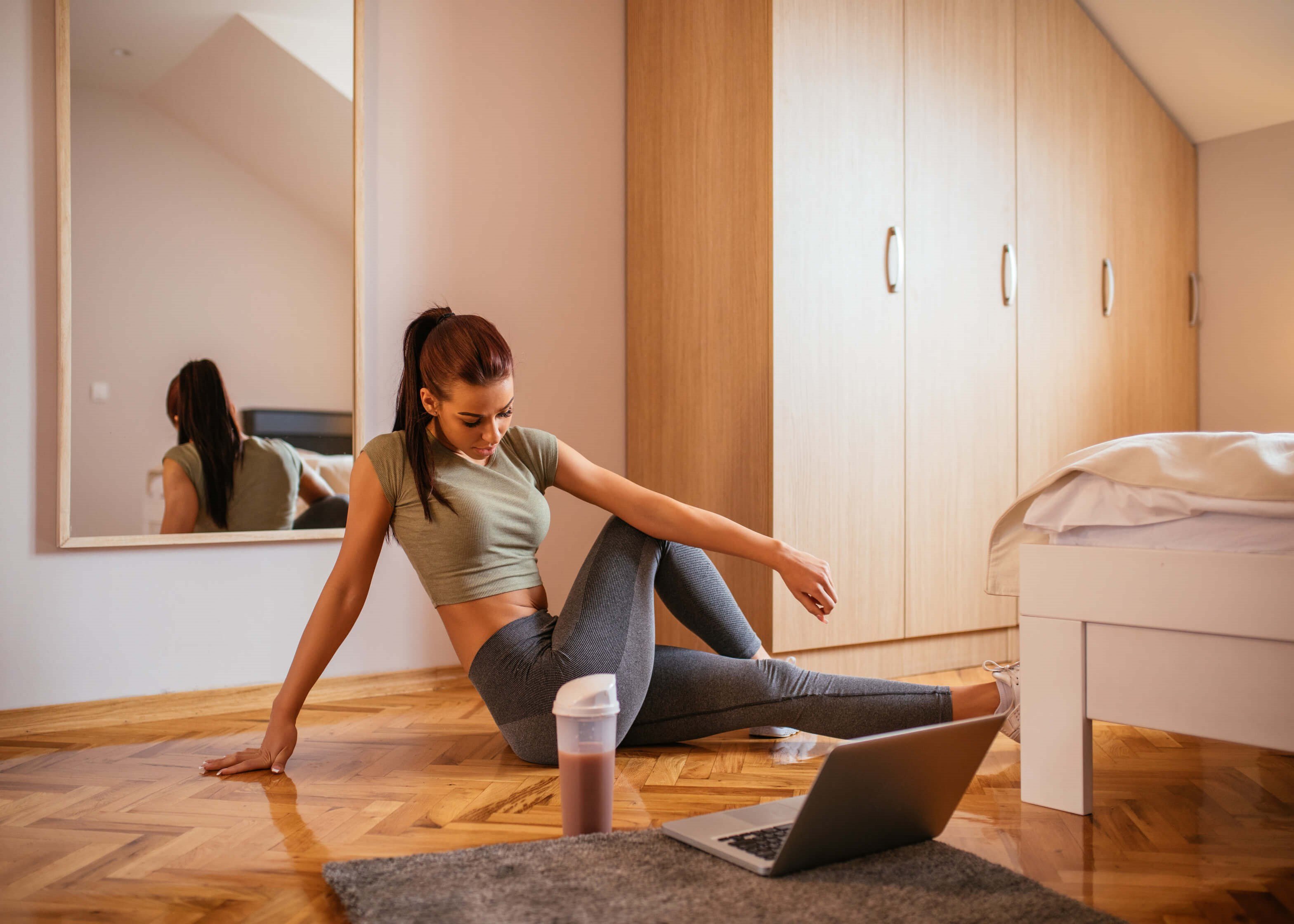 As we are all staying at home and working at home, new challenges are emerging. Working at home is hard. Once all your work is finished, there are the kids, the at home list, and often fitness falls to the waist side. We want to stress the importance of fitness daily to your overall health. Incorporating fitness daily even while working from home, will help make the other challenges we are facing much more manageable.
At Level Up Med Spa we encourage a healthy lifestyle to benefit our clients physically and emotionally. We are here to support you in achieving ultimate body confidence though non-surgical body contouring and skin tightening! Paired with a healthy diet and exercise our treatments can have lasting benefits!
Make exercise a part of your daily routine, even while at home. You don't need a gym to incorporate daily health. Begin at home workouts offered via video by your local gym, create your own at home circuit, start at home HIT training, go for a long bike ride, or run outdoors, the options are endless. The benefits are truly impactful. Incorporating daily exercise into your new at home routine will:
Improve your health
Help you maintain a healthy weight
Reduce stress & anxiety
Lessen risk of some diseases
Help fight depression
Improve your self esteem and well being
In light of this global pandemic, remember your health is important! At home we are faced with new anxieties and new challenges. Don't forget your health is key not only you but for your family as well. View your workouts as an important appointment in your schedule, and keep in mind that bosses don't cancel.
We are wishing our clients and community health and safety amidst the Covid-19 pandemic. Please remember the importance of health and exercise for your confidence and well being. We will get through this together!