Nonsurgical Neck Lift Results on Female Patient in Andover, MA*
Procedure Details
Female patient came into our Andover, MA clinic to bring her skin back to its youthful self with RF Microneedling treatment. At Level Up Med Spa we use fine needles to puncture the skin to produce your own natural collagen. Bringing more collagen to the targeted area will help correct fine lines, wrinkles, tighten and help rejuvenate the skin. Give us a call today to schedule your nonsurgical neck lift!
More
Nonsurgical neck lift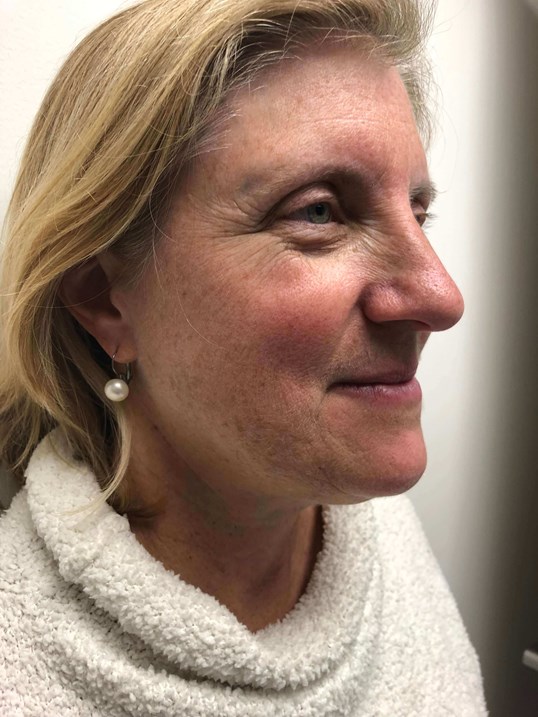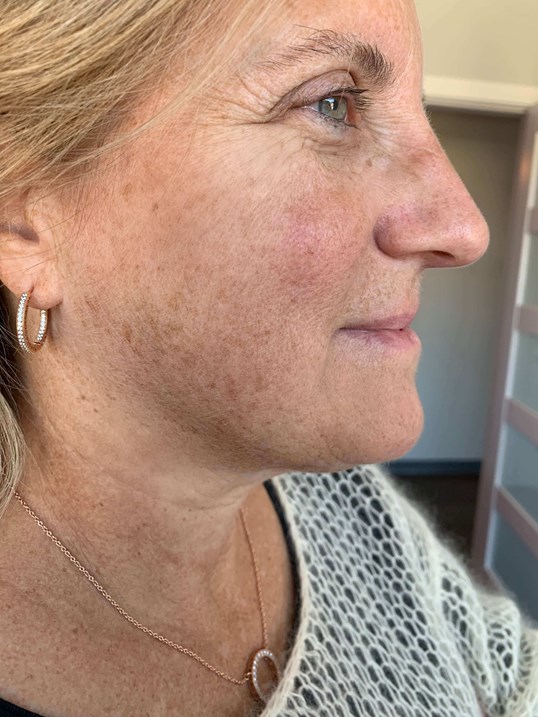 Microneedling rf treatment after 2 sessions. You can see the fine lines have decreased around the eyes, as well as the skin has tightened under the chin (nonsurgical neck lift). More
Microneedling rf doesn't only help with damaged skin but as the needles penetrate the skin with micropuncture it triggers the body's natural healing process generating new collagen. The results of this nonsurgical neck lift lead to more even skin tone, corrected fine lines, wrinkles as well as tightening to the skin.