EmSculpt for Abdominal Muscles on Male Patient from Andover, MA
Procedure Details
This male patient enjoyed working out but did not like doing crunches. He was happy with his body overall, but he really wanted to tighten his abs so you could see a six pack. He was only interested in a non-invasive, nonsurgical body contouring procedure. During the consultation, we discussed the EmSculpt procedure and decided that it would be a perfect solution for what he was looking for. The EmSculpt device offers natural results of pure muscle as it offered 20,000 contractions per session. This was comparative to doing 20,000 crunches in 30 minutes. This procedure would tighten his abs, while also contouring his body. After the 4th session, this patient was extremely pleased with the overall results as he achieved exactly what he was looking for while not having to do the crunches he hated.
More
EmSculpt Before and After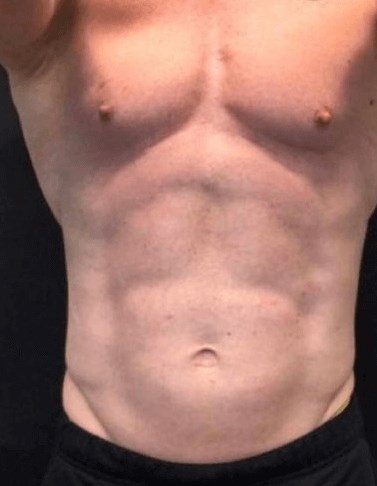 Male Patient Before and After EmSculpt More
Has EmSculpt been approved by the FDA?
Yes, EmSculpt has been approved by the FDA to treat abdominals, buttocks, arms, calves and thighs.
What is the recovery time after having EmSculpt?
There is not any downtime after having the EmSculpt procedure and patients can resume their normal daily activities. Some patients equate it to the soreness you experience after having completed a workout.