EmSculpt NEO results on female patient's stomach in Andover, MA
Procedure Details
This female patient came to our office because she was not happy with her flabby stomach and love handles. She tried doing sit ups and crunches and was not seeing results. She was interested in learning about non-invasive ways to minimize the fat and increase the muscle in her abdomen. She wanted to have a body contouring procedure where there would not be any downtime. During our consultation, we discussed her struggles and the best way to achieve her goals with a non-surgical body contouring procedure called Emsulpt NEO. With this procedure we would be able to combine two therapies into a single 30-minute treatment. These two treatments would build muscle while eliminating fat. After this patient completed a couple of EmSculpt NEO treatments, she was very happy with how her stomach looked. She no longer had a flabby stomach with love handles, she had a tone abdomen that she now wanted to show off.
More
EmSculpt NEO Before and After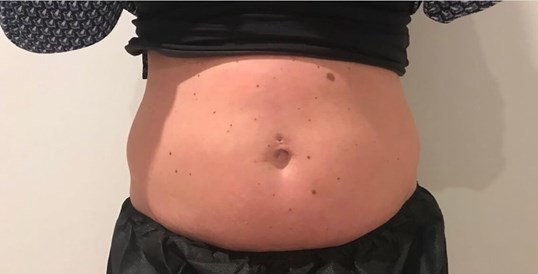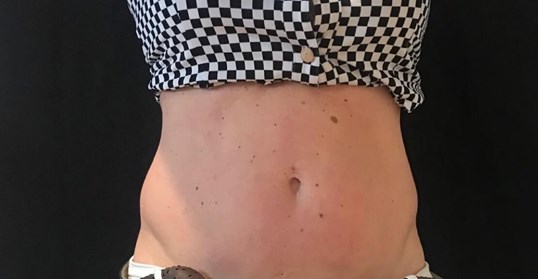 Patient Belly Before and After EmSculpt NEO More
Is the Emsculpt NEO procedure painful?
Most patients say that the procedure is not painful, that it feels like you just completed a vigorous workout.
How long is each EmSculpt NEO session?
Each patient is different, so each session can last anywhere from 15 to 30 minutes.