Dad bod transformed with EmSculpt NEO in Andover, MA*
Procedure Details
This patient came to our office because he was not happy with what he called his "dad bod". He tried working out and eating healthier, but he just could not get rid of of the fat on his stomach. He was hoping to find a procedure that was non surgical, and non invasive that offered natural results without any downtime. During our consult, we recommended EmSculpt NEO because this would tackle his belly fat while also building muscle at the same time. Each session lasts only 30 minutes and most patients say it feels like muscle contractions and a warm heating sensation. After the session, there is not any downtime and the patient can resume normal activities. After this patient completed the EmSculpt NEO procedures he was thrilled that he no longer had a dad bod. The results were natural and he felt confident going to the gym to maintain his new body.
More
EmSculpt NEO Before and After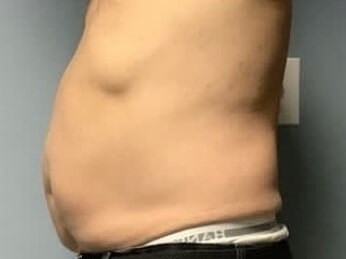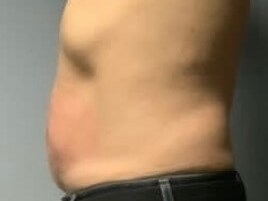 Male Patient Before and After EmSculpt NEO More
Book your EmSculpt NEO Consult
If you feel like you have a dad bod and want to see if EmSculpt NEO is the right solution for you, then call us or fill out the form below to learn more.