EmSculpt Results for Andover, MA Patient
Procedure Details
This patient came to our office because she did not like her butt. She did squats every day and was not seeing any results. She was beginning to get frustrated and wanted to do something about it. It was important that the procedure be non-invasive and nonsurgical. She was also not keen on having anyt injectables. In essence, she wanted a non-surgical buttlift During our consultation, we recommended the EmSculpt procedure. This procedure is non-invasive, nonsurgical and does not have any injections. The way this procedure works is that it contracts the muscles 20,000 times during a 30 minute session. This is equivalent to doing almost 20,000 squats per session. In order to achieve the results she is hoping for, she would need 4 EmSculpt sessions. Once she completed her 4 EmSculpt sessions, she was ecstatic with the results. She finally had the definition in her butt that she had been trying to achieve for years. This boosted her confidence and gave her the push she needed to continue to work out to better enhance her results.
More
EmSculpt Before and After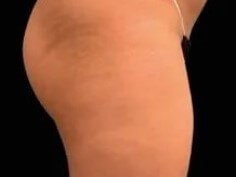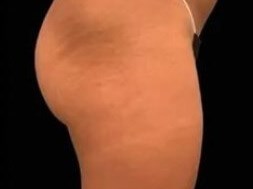 Female Patient's behind Before and After EmSculpt More
Book your EmSculpt Consult!
If you want to build definition in your butt, then you should call us today to learn more about the EmSculpt procedure.