Great Emtone & EmSculpt NEO Results on Female Patient from Andover, MA
Procedure Details
This patient came to our office because she wanted to tighten her skin and to build muscle volume in her stomach and legs. She was not happy with the dimpling on her skin as well as the lack of muscle volume in her stomach and legs. She was a busy mom and tried to diet and exercise when she had time, but did not see any results. Since she was a busy mom, it was important to her that the procedure be non-invasive without any downtime. We recommended two procedures that would help her achieve her results. Emtone would help with the cellulite and skin tightening while the EmSculpt NEO would help build muscle. With these two procedures, there is not any downtime, so she would be able to have the procedures and then resume her normal activities. After she completed the sessions she was very pleased with the overall results. Her skin was tighter and her cellulite had been reduced. She also had more muscle mass. She was able to do these procedures during her lunch break and she was able to resume her normal busy mom activities.
More
Emtone & EmSculpt NEO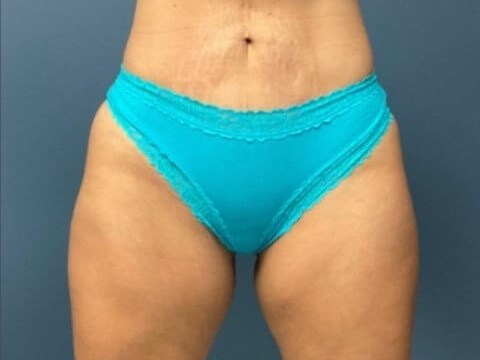 Female Patient's stomach and legs before and after Emtone & EmSculpt NEO More
Emtone & EmSculpt NEO Consult
If you have cellulite and want to tighen your skin as well as increase musclemass, then you should call us today to learn more about Emtone & EmSculpt NEO.