Fantastic Butt Lift and Thigh Skin Tightening Results for Andover Patient
Procedure Details
This patient came to our office because she was frustrated with her butt and loose skin on her thighs. She worked out every day and still could not achieve the butt and thighs she had hoped for. Since she was a busy person who loved to work out, she was looking for a nonsurgical, non-invasive procedure that would lift her butt while also tightening the skin on her thighs. It was especially important that there not be any downtime. We recommended a combination of two separate procedures which would help her achieve her goals. the EmSculpt will help her build more muscle and eliminate any fat and The Emtone would be for any needed cellulite and skin tightening. Both of these procedures do not take long and she would be able to resume her normal activities immediately thereafter. After she completed both the EmSculpt and Emtone, she was ecstatic with her results. She finally had the butt and thighs she had been trying to attain for years. Now that she had the body she had been working so hard for, she now felt confident that she would be able to maintain the results.
More
Butt and Leg Transformation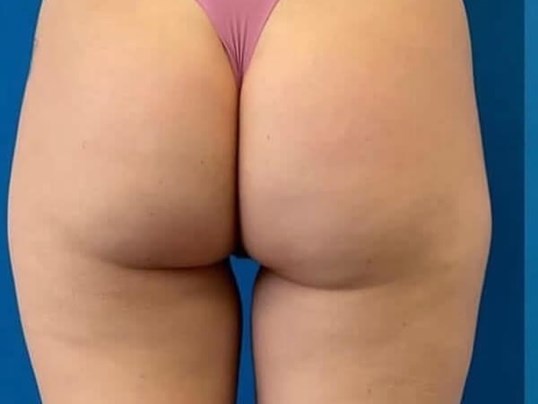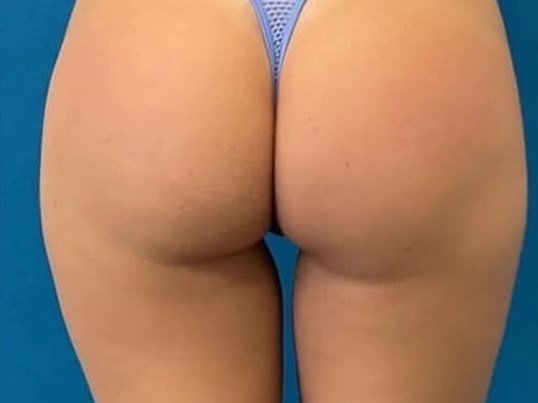 This patient was looking to have a lift in her butt and tightening of skin on her thighs. More
Book your consultation today!
If you are interested in a non-invasive way to lift your butt and tighten the loose skin on your thighs, then you should contact us today to learn more about EmSculpt and Emtone.