truSculpt results on a female patient's waist in Andover, MA
Procedure Details
This female patient came to our office because she was not happy with her "muffin top". She worked out a couple times a week, but she was not able to get rid of her flabby mid-section. She was looking for a non invasive, nonsurgical fat reduction procedure which could be done on her lunch break. During our consultation, we discussed truSculpt ID, because this is exactly what she was looking for. truSculpt ID helps improve the contours of the body while removing fat. The truSculpt device is placed on areas of the body which are of a concern and then it gradually heats up until the desired heat is reached. Once this happens the devices will stay in place for 10 minutes. The whole procedure lasts 30 minutes. After she completed a couple rounds of truSculpt, this patient was very happy. She loved the new contours of her body and the elimination of her "muffin top". She scheduled the procedures during her lunch break and then returned to work as there was not any downtime with this procedure.
More
truSculpt ID Before and After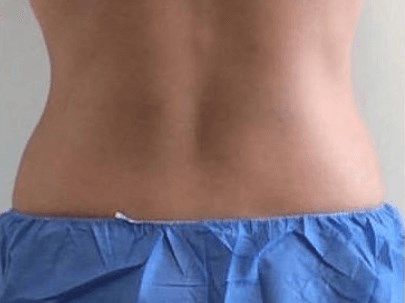 Female patient before and after truSculpt ID. More
Book your consultation today!
If you would like to learn more about truSculpt ID and to see if this is the right procedure for you, then call us today at 978.409.0126.