Evoke results on Female Patient's cheeks in Andover, MA
Procedure Details
This patient came to our office because she was not happy with her cheeks. She felt like she had "chipmunk" cheeks and she wanted to find a non-invasive way to reduce their size. She was interested in a procedure that would not take up a lot of her time and not have any downtime afterwards. During our consultation, we discussed how EVOKE would be able to provide her with cheek reduction and jawline contouring. The results would be subtle but noticeable while improving blood circulation and providing a natural younger looking face. This procedure offers skin tightening while stimulating collagen production. After the EVOKE procedure, this patient was happy with her jawline contouring and the reduction of her "chipmunk" cheeks. She could not wait to show her family her new smile.
More
EVOKE cheeks Before & Af ter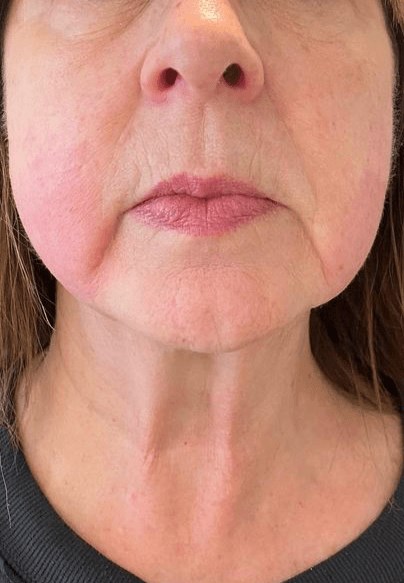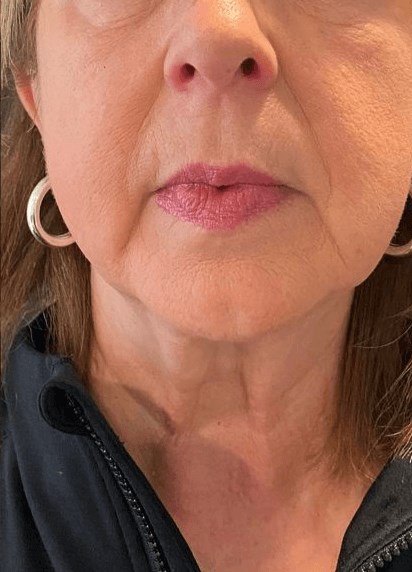 Female Patient Cheeks Before and After Evoke More
What areas can EVOKE treat?
EVOKE can treat cheeks, jowls, neck, chin and face.
Is the EVOKE procedure painful?
No, the EVOKE procedure is not painful. Most patients equate it to warmth on the area being treated.