Evoke Results on a male patient in Andover, MA
Procedure Details
This patient came to our office because he was not happy with his double chin and the loose skin around his jaw. He felt like he was a fit person, but his face did not reflect it. He was adamant that he did not want to have a surgical procedure to get rid of his double chin and loose skin. He was interested in finding a non-surgical facelift that would help eliminate his double chin while contouring his jawline. During the consultation, we recommended that he have the Evoke procedure done as it addressed all his concerns. It would help get rid of his double chin while also contouring his face. This procedure was non-invasive and could be one in the office during his lunch break. After the procedure he would be able to resume his normal activities. After the he completed all the Evoke sessions, he was extremely pleased with how his face looked. He no longer had the double chin, and his jaw line was contoured. He finally felt like his face matched the rest of his fit body.
More
Evoke Before and After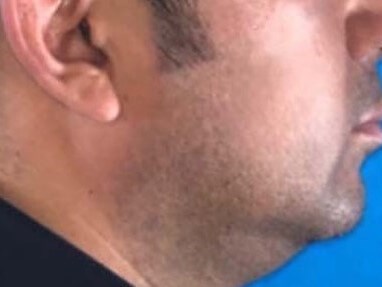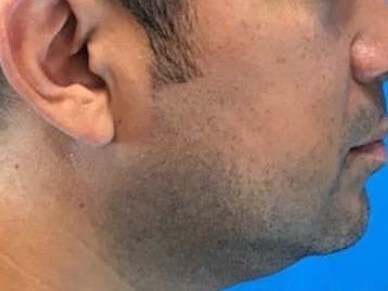 Male patient profile before and after Evoke More
Book your Evoke Consultation
If you are not happy with double chin or if you want to add more contour to your jawline, you should call us today for a consultation to see if Evoke would be a good fit for you.