Evoke Results on Female Patient From Andover, MA*
Procedure Details
This patient came to our office because she hated her double chin and sagging skin. She felt like it made her look older than she actually was. She wanted to find a way to tighten her skin while eliminating her double chin. She was interested in finding a non surgical option where there was not any downtime. During our consultation, we recommended Evoke because it offered exactly what she was looking for. This procedure is basically a non surgical face lift as it offers skin tightening and jawline contouring without any surgeries, incisions, or injections. She would need 6 treatments and each treatment would last 30-45 minutes. With this procedure it improves blood circulation which promotes a more natural appearance. It stimulates collagen productions which helps tighten the skin. After she completed her treatments she was very happy with her results. She loved how she no longer had a double chin and that her skin was firmer and she had a more contoured jaw line. This boosted her self confidence and she now felt as if she looked younger than her actual age.
More
Evoke Before and After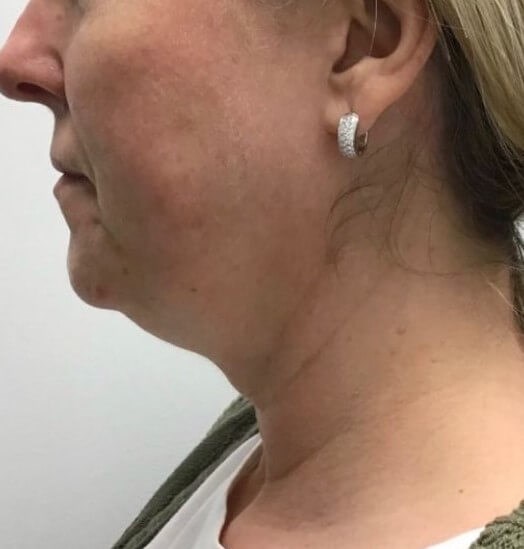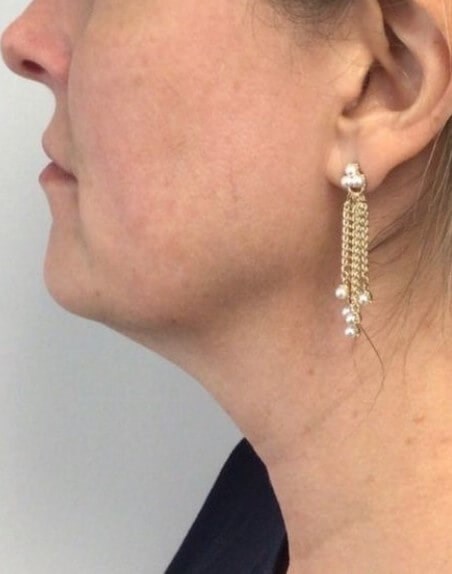 Patient's Profile Before and After Evoke More
Book your Evoke Consutlation
If you have a double chin you are not happy with or if you want your skin to be tightened, then call us today to learn more about Evoke to see if it is the right solution for you.