Secret RF Treatment for Stretch Marks on Female Patient in Andover, MA!*
Procedure Details
This female patient has two children causing her to have a lot of stretch marks on her stomach. She was tired of looking at them and the over-the-counter creams and oils were not working, so she contacted us. We recommended that she have the Secret RF micro needling procedure which would help with her skin texture and diminish the stretch marks. After three treatments, she was very happy with how her stretch marks had been reduced and were not as noticeable.
More
Before and After Secret RF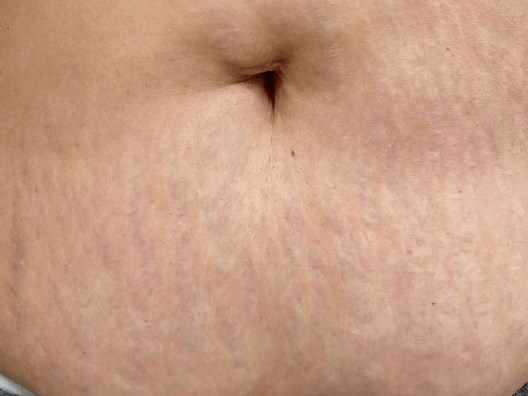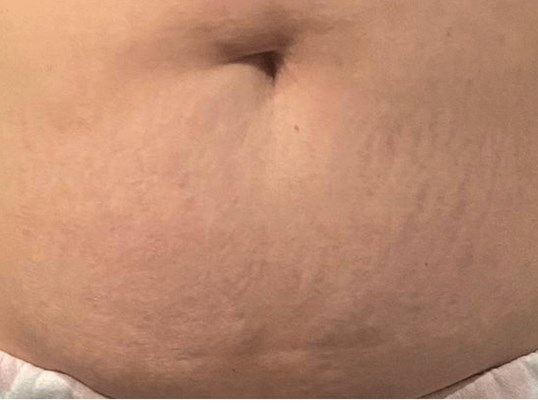 Patient Stretch Marks on Stomach Before and After Secret RF More
Secret RF Micro needling FAQ's
Is the Secret RF micro needling procedure painful?
This procedure is not painful, because there is a numbing cream applied 45 minutes prior. There may be some small areas that bleed, which is due to the needling.
How does Secret RF micro needling work?
Secret RF micro needling uses a radio frequency micro needling device which helps revitalize and rebuild your skin. It does this by delivering heat into the skin which can improve fine lines and mild wrinkles, remold collagen, firm up tissues and diminish scars.
How long does it take to see results from Secret RF?
Depending on what the patient is having done, they will need anywhere between 2 and 4 treatments. Most patients start seeing results after the second treatment.