Acne and Pore size reduction with RF Microneedling on a patient from Andover, MA
Procedure Details
This patient came to our office because he was not happy with his acne scars and large pores. He had been battling with this since he was a teenager and it had adversely affected his self-esteem. His hope was to have a clear skin texture that would help boost his confidence. During our consultation, we recommended RF Microneedling. With this non-invasive microneedling procedure, we would be able to minimize his acne scars as well as pore size. Each treatment would be 15 minutes and he would need 5 treatments for optimal results. After we completed the RF Microneedling procedure, this patient was very happy with the results as there was a huge reduction in his acne scars as well as minimized his pores.
More
RF Microneedling Before&After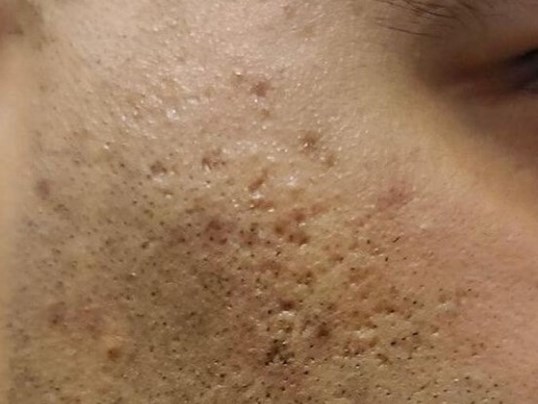 Patient's face before and after RF Microneedling More
Book your RF Needling Consult
If you have acne scars or large pores, call us today to learn more about RF Needling to see if it is the right solution for you. We can be reached at 978.409.0126.